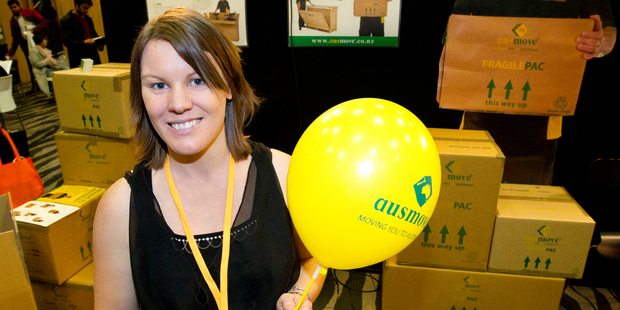 Australians taking our Kiwi talent is always a difficult subject to broach in conversation.
Phar Lap's dual nationality hasn't been resolved and he died before World War II. So it's normally rather tense when the exodus of NZ's brightest students to Australia is mentioned.
In 2010 it was estimated that 566,815 New Zealanders were in Australia, and New Zealand students are increasingly hopping over the ditch for university. Auckland University vice-chancellor Stuart McCutcheon's recent Herald article highlighted the fall in NZ's university rankings as the reason for Kiwis choosing Australian universities. Although falling university rankings are significant, there are several reasons we students consider crossing the Tasman.
With 25 per cent of the population, NZ's highest ranking university and a hotbed of young talent wouldn't it be logical to assume that Auckland University absorbs local hotshots? Well, yes and no.
One of the reasons Aucklanders covert Australian Unis is because Auckland University can be seen as an extension of school. If you live in Auckland there is a push to live at home for university. According to realestate.co.nz this April saw property prices in Auckland hit a record high. Plus, Auckland University discourages locals from staying in the halls of residence. Living an hour away from Auckland is a key criteria for acceptance into the halls. These mean that if you're an Aucklander going to Auckland university, you're probably staying at home.
Now as tempting as the washing and cleaning fairy is, staying at home makes University seem like you never left school. Given the pain and exhaustion of the final year of school, it's not something we want to be reminded of. Plus it hardly encourages our independence (or future girlfriend/boyfriend chances) if we don't learn to cook and clean.
Young people are craving independence; to have a sense of control over our lives. Now of course we move out and go to other NZ universities. But Melbourne University is ranked 37th in the world. There we could earn our independence and go to the highest ranking university in the southern hemisphere.
What's more, smart people crave challenges to stave off the boredom gremlin. Auckland is NZ's best uni. To do a bachelor of Arts, Languages, or Theology there requires 140 points at NCEA or 24 at IB. Being familiar with the IB system I can use this to demonstrate. 24 is the minimum score needed to pass the diploma. The world average mark for IB is 30.8. Therefore smart Kiwis looking to do a Bachelor of Arts aren't presented much of a challenge. This discourages them from looking to Auckland University because they don't feel as though their talents are appreciated. Nor that the course will be particularly challenging. However Melbourne (Australia's finest) wants 34 for a BA, which appears more of a challenge.
Even the 'hardest' degrees at Auckland are topped by Australian universities. The one of the highest grade requirements for Auckland is a 32 in Bio Medicine. Bio Medicine in Melbourne requires 36-37. The consistently higher targets that Australian universities require incentivise students to work harder. The carrot of satisfaction is dangled in front of smart students when they're working on a challenge. Now that is an attractive prospect.
Even so, is it wrong to let our students study overseas? Many young New Zealanders become claustrophobic and are itching to explore the world. Studying overseas means big city appeal and global horizons. Instead of seeing this as an exodus, we should see this as an opportunity.
There are undeniable benefits of a global perspective. So instead of lamenting the loss of rising Kiwis, we should focus on lassoing them back. Why don't we pay for our best and brightest to study overseas on the promise of an exciting job back home when they graduate? That way we don't lose Kiwis indefinitely and can plug the brain drain epidemic in NZ. The students get a global education and NZ gets bright, world wise graduates to improve our economy.
How is that a bad thing?
* Verity Johnson is a student journalist and editor of MDNW magazine for students