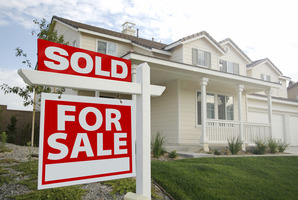 Folklore has it that owning your own house is part of the Kiwi birthright, yet we hear plenty of stories from people who can't afford to achieve this goal.
Reports about real-estate affordability are based in ratios such as house prices to income. But we should look at the ratio of interest payments to income.
One of the first questions you ask when buying a property is how much the mortgage will cost.
At the height of the last bull market in housing, interest rates of about 8 per cent were common. Now the effective mortgage rate is about 6 per cent and many people are on floating rates of a little more than 5 per cent.
If you look at a $350,000 mortgage on a 25-year term, the cost difference is significant. The fortnightly cost of this loan is $967 compared with $1246, using interest rates of 5.25 per cent and 8 per cent respectively.
People argue that when interest rates rise, repayments are less affordable. But you also expect that incomes are increasing, too.
Two weeks ago when I wrote that it was a good time to buy property, many comments were of the "woe is me" variety. But at property-investment websites, a theme was that people needed to change their mindset about achieving their goals.
You usually get on the property ladder at the bottom rung. To think that you can buy a house with all the trappings in a middle-class suburb, at the average house price, is not reality.
Philip Macalister is the publisher of NZ Property Investor magazine .