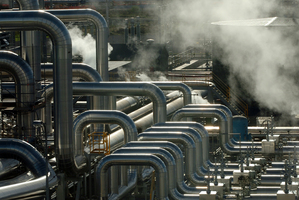 The minister in charge of the partial sale of state-owned energy companies won't say how much share parcels will cost but has hinted they could sell for as little as $1000.
The Government is pushing through legislation that would allow for the sale of up to 49 per cent of Mighty River this year, followed by the partial sale of Genesis Energy, Meridian and Solid Energy over the next three years.
The sales are strongly opposed by some iwi and opposition parties.
State Owned Enterprises Minister Tony Ryall today said the Government was determined to get widespread ownership of energy company shares by as many everyday New Zealanders'' as possible.
He noted the minimum share parcel at the Contact Energy float in 1999 was $1000.
"[There is] no doubt that actually having a lower minimum parcel does help more people become shareholders and that's certainly going to be one of our considerations as we strike that over the next few months,'' Mr Ryall told TV3's The Nation.
"I'm not announcing what the minimum parcel is today because we haven't made that decision yet, but I think you can look at previous experience, both here and in Australia, that if you are going to have widespread public ownership, having a reasonable minimum parcel is part of that.''
The Government wants 85-90 per cent of energy company shares to remain in New Zealand ownership, but that will not be enshrined in legislation.
Instead, the Government would retain the right to decide how many shares were allocated to different classes of shareholders.
"Going forward of course there are going to be no restrictions on what individual shareholders can do with respect to selling their shares, but [it is] important to remember the Government maintains 51 per cent control, 10 per cent cap on any other shareholder.''
Asked about foreigners buying up shares from New Zealanders, Mr Ryall said New Zealand ownership of shares in the 55 per cent council-owned Port of Tauranga had been increasing over time.
"That's a reflection of the fact that New Zealanders have been looking for those sorts of infrastructural shares in which to own,'' he said.
"So there's no certainty that New Zealand shareholding will go down. In fact if you look at the Port of Tauranga, it's going up.''
Mr Ryall said the Government did not want to restrict what New Zealanders did with their shares.
"They're entitled to sell them and to make choices about how they sell them.''
Asked about a scheme in Queensland in which buyers got loyalty shares in exchange for holding onto their shares for a period of time, Mr Ryall said the Government would look at that.
"There's a number of options that we will consider in the run-up to deciding the exact shape of what this float will be.''
The Government's decisions over the next few months would be dependent on market conditions and feedback from the market, he said.
"Clearly, if we're to have as much everyday New Zealander participation, we've got to make it as attractive as we can.''

- APNZ