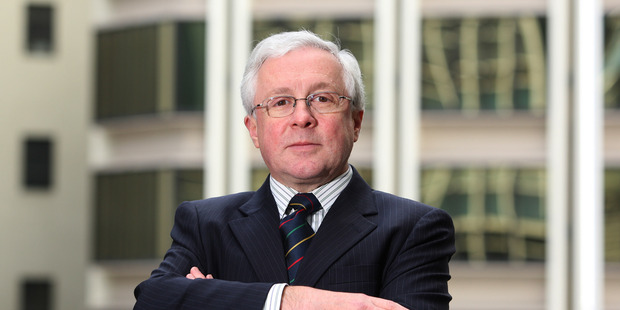 The Commerce Commission is asking the Government for more power to defend consumers after revealing that traders, including big business, increasingly are refusing to co-operate with its investigations.
The commission wants to be able to demand compulsory interviews on fair trading cases because some of its investigations have been hamstrung by a lack of participation. As a result, the cases drag on for up to five years and result in needless, costly court action.
Chairman Mark Berry made the plea to a select committee as part of a major review of consumer laws aimed at modernising New Zealand legislation for the internet age and aligning it with Australia.
"As the [Consumer Law Reform Bill] currently stands we think it represents a missed opportunity to fully enable the commission to enforce the law in a timely and cost-effective way," he said.
The committee heard that it was not only small, fly-by-night companies which had refused interviews or co-operation but also large companies such as Vodafone, IMG and Carter Holt Harvey.
The commission was able to compel people to be interviewed under the Commerce Act but not under the Fair Trading Act.
Berry said the Australian equivalent of the Commerce Commission could compel anyone to be interviewed, and cases could sometimes be resolved in as little as six weeks.
The commission's general manager, Stuart Wallace, cited the case of a "rent-to-own" scheme for 150 Auckland properties which tricked lower-income people into buying homes they could not gain the title to for 30 years.
But the scheme - which focused mostly on South Auckland - proved impossible to unravel because it was owned by 27 companies. All but one of the businesses refused to be interviewed or gave insufficient replies.
The commission was forced to mount extensive litigation against all the companies, which took three years of investigation and has only just been resolved after five years.
The court action won $1 million compensation on 100 properties, but the process cost $430,000 and was so drawn out that many of the companies had closed their doors and could not pay.
Wallace said: "If we'd had an interview power when dealing with this matter then almost certainly we could have sorted out the liability much more quickly, probably in around six to nine months."
The commission was confident the compulsory interviews would not impinge on the Bill of Rights.
Wallace also raised the need for a single, up-front price for goods in New Zealand. There was a growing trend for products to have their costs separated, and consumers could not easily compare prices between brands.
Wallace said the trend began with airfares and was now observed in motor vehicle sales, which often excluded on-road charges, and telecommunications bundles which had hidden costs.
Australian law compelled telecommunications companies to show the full price of their services for an entire contract period. Mr Wallace said this was good for competition and allowed consumers to drive the market.