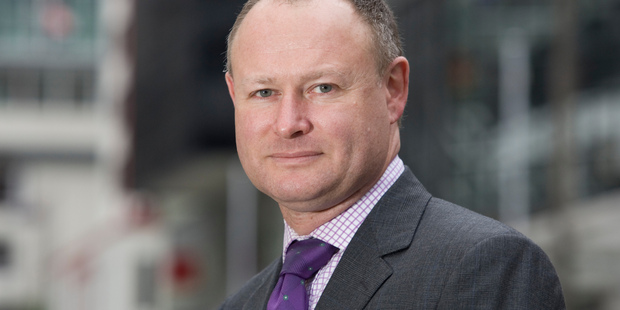 Financial Markets Authority chief executive Sean Hughes wants retail investors to get preferential treatment in Government IPOs such as the upcoming Mighty River Power float.
Hughes said the FMA believed the mixed ownership model was "critical for the restoration of confidence" in the New Zealand sharemarket.
"I'm personally excited about Mighty River Power," he said.
"I am thrilled to see something so large come on the market because we've had such small floats up to now."
But Hughes warned that investors needed to understand that while the wholly state-owned companies are backed by "pretty solid assets", the shares will not carry a Government guarantee.
"Investors still need to understand that there is an inherent risk to being in any capital market, whether it be equities or bonds.
"Although you would assume given the nature of those entities the risk of collapse is minimal ... the price will go up and will go down and there will be times when the price of these equities will be less than the issue price."
Hughes cites FMA market intelligence which suggested "mums and dads" flocked to a recent Air NZ bond issue - which was oversubscribed many times - because they saw it as Government-guaranteed.
The Government plans to retain a majority stake as it sells down its 100 per cent holdings in Mighty River Power, Meridian Energy, Genesis Energy and Solid Energy, and its majority stake in Air NZ.
Under the mixed ownership model, the Government will retain at least 51 per cent. The balance will be comprised of retail investors, institutions, iwi, KiwiSaver funds and offshore investors - with NZ investors "at the front of the queue".
The FMA will soon issue formal guidance which will set standards for prospectus disclosure for IPOs - such as Mighty River Power - and may also cover specific types of investments such as agriculture or mining.
State-Owned Enterprises Minister Tony Ryall revealed last week that the FMA had granted the Government a special exemption from restrictions on what owners of a business could say about it before they sell shares in the company. Ryall said the exemption would allow ministers to talk more freely about the aspects of the mixed-ownership model.
The FMA will have a role in monitoring nominee ownership of shares in the five Government companies. But Hughes says it will be difficult to ensure foreign ownership stays under the Government-legislated cap.
"We all need to recognise that only applies in the issue and a holder of those shares is free to sell to whoever they want to.
"I've seen this in Australia in terms of foreign ownership of Qantas - it's meant to be an Australian ownership threshold - but it's actually impossible to measure particularly in a high volume trading environment."
He questions whether New Zealand should adopt a different view towards Australian investors compared to other global investors in the IPOs.
"If you look across the Tasman, the Future Fund and Australian Super funds own trillions now.
"We want them to invest here. But are we going to say to them 'you can't invest in some classes of assets'? Are we going to be picky in what we let Australia into? I think that is a danger."