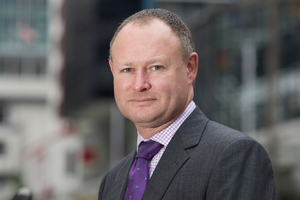 The head of New Zealand's investment watchdog believes there needs to be more co-operation between the country's regulators to avoid potential gaps in the market.
Sean Hughes, chief executive of the Financial Markets Authority said New Zealand had a lot more regulators of its finance industry compared to the much larger Australian market.
In Australia there are two main financial industry watchdogs - prudential regulator APRA (Australian Prudential Regulation Authority) which oversees banks, credit unions, building societies, general insurance and reinsurance companies, life insurance, friendly societies and most members of the superannuation industry, and ASIC (Australian Securities and Investments Commission) which oversees all market conduct.
In NZ there is a combined central bank and prudential regulator for the banks. These are the Reserve Bank and the FMA, which oversees market conduct. But the job of regulating other parts of the industry is also split between the Commerce Commission which looks at consumer credit, the Ministry of Economic Development and the Serious Fraud Office.
"It is a fairly crowded space for a population of four million. All I am doing is asking - is there greater efficiency for us to have a better joined up regulatory model?"
Hughes said there was a gap in the prudential regulation of KiwiSaver.
"Arguably there is no prudential supervision for KiwiSaver."
Prudential supervision gives a regulator the ability to ensure companies do not take undue risks with investors' money and makes sure the companies investing the money are also financially sound.
The Reserve Bank oversees prudential regulation of the banking sector but that supervision does not extend to the entire $11 billion KiwiSaver industry. The FMA oversees the registration and administration of KiwiSaver schemes, and is responsible for maintaining the register. It also monitors managers and trustees of KiwiSaver schemes and has the power to ensure they comply with their statutory obligations.
Hughes said more co-operation could provide other efficiencies which was aligned with the Government's agenda to have an improved public sector.
"We already work alongside the SFO and the Commerce Commission to share back office services. I am talking about the front office."
Hughes said the FMA would approach any discussions with an open mind.
"Self-interest shouldn't dictate what is best for the country. What we want is what is the best for New Zealand."