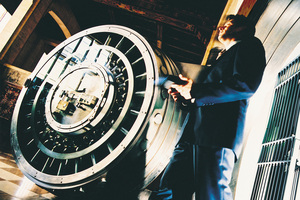 An Auckland woman went through "two weeks of utter hell" after ANZ bank mistakenly merged her bank details with those of another person with the same first and last name.
The error led to the rejection of the woman's application to refinance her home loan with another bank because the other woman, with a different middle name, had defaulted on a loan.
The customer, who asked not to be named because it would identify the other person, whom she knows, said the mix-up had been a nightmare.
She was astounded when her financial adviser John Leyland said her application to refinance with Westpac had been rejected because a credit-rating report by Veda listed her as a loan defaulter.
"My reaction was, 'Defaulted to who?' I don't owe a cent to anyone."
Asking for the report, she discovered her name and date of birth were listed correctly but the address was wrong.
Initially blaming Veda, she looked closer at the file and discovered it also listed an inquiry, processed by ANZ in September last year, about a $695,000 loan.
It also named her as the director of a company.
She did not have a $695,000 loan and was not the director of any company.
"It was then I realised Veda was not at fault. ANZ had given them the wrong information."
ANZ told her the mistake was caused by human error.
The poor credit rating could have affected her trying to get a new job or sponsoring relatives to visit New Zealand, the woman said. "If I hadn't changed banks it would have stayed on there forever."
Leyland, of Horizon Financial, did about 30 credit checks a year and said he had never heard of a similar mix-up. He questioned how the addresses were confused: "The system should be saying, 'There's something wrong here'."
The Herald on Sunday asked ANZ how the mistake happened and what had been done to stop it happening again. The bank responded with a statement to say the mistake was caused by a "processing error".
"Once we learned of this, we corrected her records straightaway to ensure her credit history was accurate.
"We met the customer to let her know first-hand that things had been put right. We are investigating the matter fully and making changes to ensure this doesn't happen again to any of our customers."
Veda managing director John Roberts said the credit-control agency used a matching algorithm program that checked names, date of birth, addresses and - since a rule change by the Privacy Commissioner in October - drivers' licences to make sure records were correct.
"That situation that happened in September would not happen now."
Human error always a risk
The mix-up of the credit information of two Auckland women was "pretty rare", said banking ombudsman Deborah Battell.
She had never dealt with a complaint about such a mistake, but had heard of a few.
Human error could never be ruled out completely; most people understood that and banks tended to sort problems out quickly, she said.
"But if anyone's got any concerns they should come to us," said Battell.