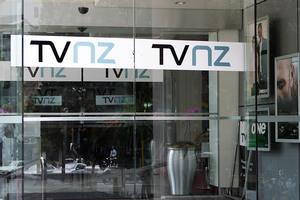 TVNZ7 is going to be replaced by a delayed broadcast of TV ONE from July 1.
TVNZ announced this morning the "plus one" channel will replace the current affairs, documentary and news channel, which has lost its Government funding.
The new channel will be an exact duplicate of TV ONE, broadcast an hour later, mirroring a TV3 equivalent launched on Freeview three years ago.
In a statement, TVNZ said changing viewer habit have seen "time-shifted channels" established internationally.
"Long working hours, shift work and traffic problems have had an impact on the numbers able to watch the evening news in its traditional time slot, and there is now an identifiable global trend towards time-shifting by consumers," the statement said.
TVNZ acting chief executive, Rodney Parker, said the "plus one" channel meets the broadcaster's strategy of reaching more New Zealanders.
"TV ONE has been selected as the time-shifted channel to maximise exposure for the great local content, news and current affairs that it features," Mr Parker said.
"Having already established a number of new channels over the past few years, including Channel U, Heartland and Kidzone24 the decision to broadcast a free to air 'plus one'
channel was only made once we looked carefully at what other options might be commercially viable".
"We believe that this is a desirable and appropriate use of the frequency that offers an additional opportunity for viewers, particularly those without PVRs, to fit their individual circumstances.
The new channel will begin broadcasting at 7am on July 1.
It will be offered on Freeview, but may be available on other platforms in the future.