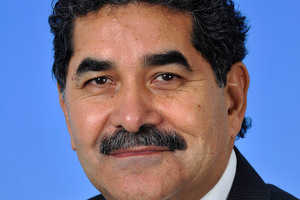 Wayne Walden's appointment as chairman of Television New Zealand will close another hole in the leadership of the state broadcaster.
The former Maori Television chairman is expected to be a popular replacement for Sir John Anderson, who is finishing an extended term that began in 2006.
Broadcasting Minister Craig Foss announced Walden's appointment yesterday.
Anderson extended his term as it became clear that former chief executive Rick Ellis was leaving. TVNZ last month appointed Kevin Kenrick to that role, which had been vacant for several months.
Also last month, Ross Dagan started as head of news and current affairs, replacing Anthony Flannery.
There have been other defections of middle management from the news and operations department in what one source says has been a state of limbo at the broadcaster.
Walden, a former Rich Lister, is expected to restore a strategic approach at TVNZ. He has been a member of the TVNZ board since last year.
Foss said Walden brought solid industry experience to the role, having spent four years as the chairman of Maori Television. He sits on the boards of Ports of Auckland and Arcos Investments.
Walden was previously a managing director of the Farmers Deka retail chain and served as chairman of TranzRail.
Joan Withers has been reappointed as deputy chairwoman at TVNZ. Withers had been tipped as a replacement for Anderson.
She is also chairwoman of Auckland International Airport and Mighty River Power, which is the first state owned energy company to be part-privatised.
Anderson will be remembered as the chairman who restored stability to the company after upheavals and political meddling during the period of Craig Boyce and Ross Armstrong.
TVNZ has always been blown around by the winds of politics, and legislation has removed its limited social and cultural obligations, allowing it to focus solely on profits.
These have picked up with a better performance in ad revenue.
But critics say that as it has targeted new commercial opportunities it has lost touch with its core role as a broadcaster.
The Anderson era has seen TVNZ abandon long-term strategies to focus on restoring profits, an approach that has led the state broadcaster to form alliances with Sky Television.