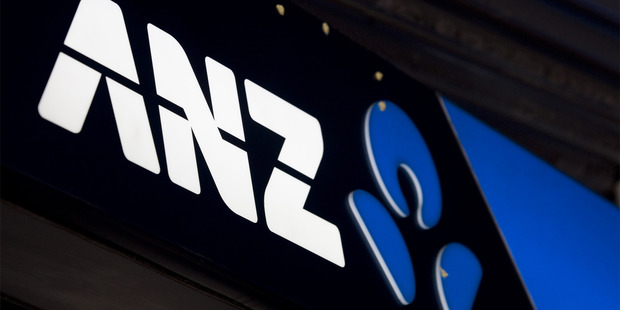 ANZ New Zealand, the local unit of Australia & New Zealand Banking Group, boosted first-half underlying earnings 13 per cent as it fattened margins from more customers borrowing on floating interest rates, and despite a declining loan book.
Underlying profit, which strips out non-cash and significant items that distort the underlying earnings picture, climbed to $684 million in the six months ended March 31 from $605 million a year earlier. Bottom line profit jumped 29 per cent to $615 million. Net interest income grew 6 per cent to $1.63 billion.
The lender widened its net interest average margin to 2.5 per cent from 2.35 per cent a year earlier, and is beating the global group average of 2.33 per cent. On a New Zealand segment basis, which strips out some local business controlled by other units, the margin grew to 2.65 per cent from 2.49 per cent.
"This was driven by favourable lending mix from an increased proportion of variable rate lending, lower mortgage break costs, and improved deposit margins," the company said.
Last week, the annual KPMG Financial Institutions Performance Survey showed local lenders are facing substantial costs from increased regulation, though bank profitability improved markedly last year as bad debts were brought under control.
The Australian parent boosted group profit 10 per cent to A$2.92 billion, or 106.2 Australian cents per share. The board declared an interim dividend of 66 Australian cents per share.
Local chief executive David Hisco said borrowing volumes were subdued, though credit quality is improving.
"Our improved performance reflects an increase in revenue and further reductions in funds set aside to cover bad debts as the economy continues its gradual recovery," he said in a statement.
The bank's New Zealand loans shrank 2 per cent to $86.58 billion from the same period a year earlier, with a 5 per cent contraction in commercial and agriculture lending and a 3 per cent fall in mortgage loans. The bank managed to boost business loans 7 per cent from a year earlier.
ANZ New Zealand said the agriculture sector is still deleveraging, though "there are signs of this starting to moderate."
Deposits grew 5 per cent to $52.29 billion.
Hisco said the local unit will continue to clamp down on costs, and has cut its retail product line by about 40 to 100.
The bank expects to migrate its National Bank and ANZ brands onto a single platform next year.
Group chief executive Mike Smith said the bank is "accelerating changes in Australia, New Zealand and the Pacific to create simpler, more customer-focused business" by centralising its operations and technology centres.
The dual-listed shares rose 0.5 per cent to $30.45 on the NZX, ahead of the Australian market opening.