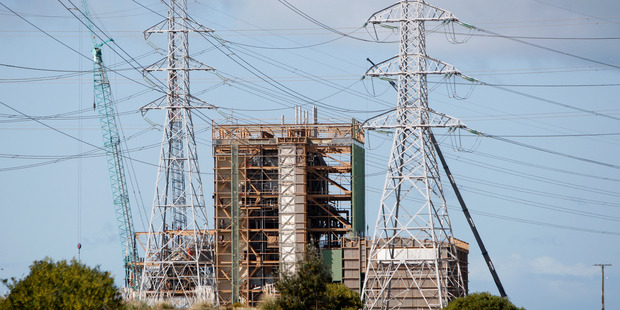 Mighty River Power is going to demolish the inoperative, oil-fired, Marsden A power station at Marsden Pt.
Significant dismantling of the Marsden A plant and equipment occurred in 1997-98 before ownership of the station was transferred to Mighty River Power in 1999 with the division of the Electricity Corporation of New Zealand (ECNZ).
The station continued to be used until 2007 to provide voltage control support to Transpower.
But the emergence of new and more efficient technology meant the Marsden A plant was no longer required to provide that support.
Mighty River Power's general manager development, Mark Trigg, said demolition would start in May and was expected to be complete within five months.
"Mighty River Power will retain ownership of the land at Marsden Pt and there are no immediate plans for the site," he said.
"We are committed to supporting our operating communities and will work closely with Ward Demolition to ensure all reasonable steps are taken to limit noise, vibration and dust as work progresses."
Last year Mighty River sold the mothballed neighbouring Marsden B power station to Indian company United Telecoms, which has dismantled the station to be shipped overseas.
Marsden A was constructed in 1964-66, and first commissioned for oil-fired electricity generation in 1967. The power station acted as an emergency reserve power station.
Marsden A was used infrequently during the 1970s due to the unexpected and rapid rise in the cost of oil and the lower-than-expected demand for electricity. The station was largely dismantled in 1997-98, with only one generating unit remaining.
Mighty River Power sold the neighbouring Marsden B power station to Indian telecommunications giant United Telecoms in 2008, with the company wanting to dismantle the mothballed plant to ship it to India to re-fire it.
However, Marsden B is now sitting on the wharf at Northport while a legal dispute between UTL and Northland engineering firm South Pacific Industrial is sorted out.
SPI has lodged a claim for $2.5 million against UTL to recover additional costs incurred in removing unexpected asbestos from the plant and last week Justice Heath put a freezing order on the company removing the dismantled station.
- APNZ