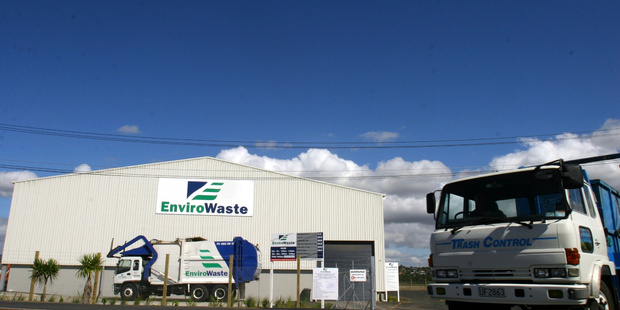 Macquarie Capital has been appointed to explore sale options for Ironbridge Capital's New Zealand waste management company, EnviroWaste, a spokesman for Ironbridge said today.
Ironbridge has asked Macquarie to consider either a trade sale or an initial public offering.
It was a three-horse rate between investment banks Macquarie, First NZ and UBS as to who would advise Ironbridge on the sale.
A financial market source said Ironbridge - a Sydney-based private equity investment company - was looking at transaction value of between $500 million and $600m.
Ironbridge is more likely to lean towards a trade sale than an IPO because local institutions have in the past shown a reluctance to pay a full price for similar assets, the source said.
Macquarie has worked with Ironbridge regularly over the past few years.
EnviroWaste is chaired by Kim Ellis, the former chief executive NZX-listed Waste Management before the company was taken over in 2006 by Australia's Transpacific Holdings.
Ironbridge originally paid $365 million in December 2006 for EnviroWaste but the company later sold an asset in Canterbury to its competitor, Transpacific.
EnviroWaste later invested in some bolt-on acquisitions which took the invested amount back up to around $365 million.
Unlike last year's IPOs, which involved only partial sell-downs and listings of companies such as Summerset Holdings and Trade Me, Ironbridge could be looking at offloading the entire 100 per cent, a financial market source told APNZ last month.
EnviroWaste's assets include the Hampton Downs landfill.
Fund managers said investors generally had a good investment experience with Waste Management before Transpacific paid a huge premium to take it over in 2006.
- APNZ