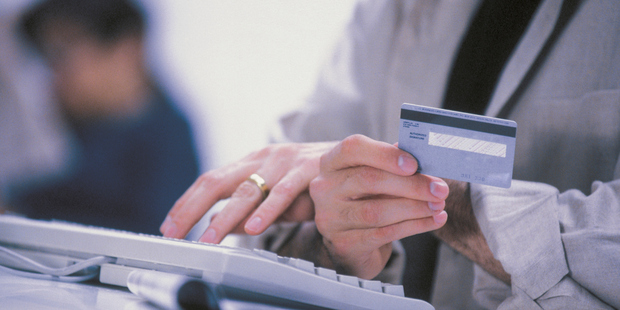 Growth in online shopping is seen as a threat to traditional retailers, but industry insiders expect web-based sales will eventually hit a "saturation point" of around a fifth of the entire market.
Across the Tasman, internet sales are expected to triple over the next eight years, according to a report by AMP Capital Shopping Centres.
But the report said that by 2020 a saturation point would be reached when online sales made up 15 per cent of the total market.
Excluding "claw back" - goods purchased on the web but picked up in a physical store - the proportion of online sales would fall back to 8 or 9 per cent of the total market, it added.
Desiree Clark, senior marketing manager for AMP Capital Shopping Centres in New Zealand, said the retail sector in this country was on a similar trajectory.
New Zealand online retail sales are thought to have reached $2.68 billion last year, or around 4 per cent of the total market.
Clark said web-based sales were expected to grow to $4.2 billion by 2015.
The retail trade in this country tended to mimic the sector across the Tasman, she added, so a 15 per cent saturation point could also be reached here by 2020.
Jon Bird, chairman of retail marketing specialists IdeaWorks, said it was a "realistic assumption" that web-based sales would not go beyond 15 per cent of New Zealand's total market.
There were a number of reasons online sales would not take a larger share of the market, one of those being the fact that people were "social animals", he said.
"Shopping, at least discretionary shopping, is a social activity."
Bird said shoppers were also attracted to the "multi-sensory aspect" of physical retailing - being able to see, touch and feel products.
"Finally, there's just the instant gratification of being able to go into a physical store and buy something rather than buying something online and having to wait for it to arrive," he said.
Retail analyst Tim Morris, of Coriolis Research, said a 15 to 20 per cent saturation point sounded about right, although some segments of retail would be more adversely affected by the shift to online than others.
Bricks-and-mortar retail had a future, he said.
"There will always be malls, just what's in those malls may change."
But New Zealand Retailers Association chief executive John Albertson said it was hard to predict how large online's share of the market might become.
He said it was important that bricks-and-mortar retailers embraced a multi-channel approach - selling products on the web and in-store, although that could be a challenge for smaller operators.