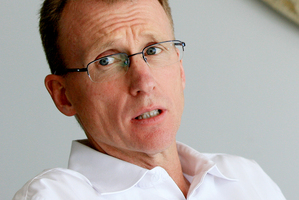 Private equity investor Maui Capital has launched another fund in a bid to raise up to $250 million for investment in mid-sized New Zealand and Australian companies.
The Maui Aqua Fund is the second fund raised by the company since it was set up in 2008 by Paul Chrystall and Brent Lawgun after the pair left Goldman Sachs JB Were.
The company previously raised $250 million though its Maui Indigo fund in 2008 which has now closed to new investments. It has used that money to invest into six companies.
Chrystall expected it to be much easier to raise money this time around.
"The world has changed favourably for us. Back in April 2008 the world was going down into the depths of the global financial crisis. We didn't invest in anything for the first 18 months. People frozen, banks froze. But then once it eased up at the end of 2009, beginning of 2010, the pipeline of work has been fantastic for us. From that side it has got better."
Chrystall said the company had traditionally raised institutional money off-shore before tapping smaller local investors.
It already has $92 million committed from institutional investors which includes large pension funds which allocated a certain amount of their money to private equity investment.
Now it was focused on raising up to $150 million from small investors in New Zealand.
"We are targeting $100 million to $150 million - it's very likely we will get into that range."
The new fund is expected to invest into between five and eight companies. The companies will be valued at between $30 million and $200 million.
Chrystall said the type of investments it tended to make included industry aggregations where it merged companies, business turnarounds and growth where it helped companies to expand offshore.
He expected it would take two to three years to fully invest the money raised.
"There is usually a pipeline of investments on the table all the time. We can be working on something for six to nine months."
The fund raising closes on May 31 and has a minimum investment of $100,000.