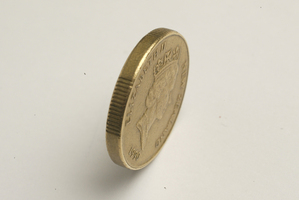 The New Zealand dollar rose as China doubled the yuan's trading band, signalling a move toward a more convertible currency and stoking demand for currencies that trade with the world's most populous nation.
The kiwi rose to 82.48 US cents from 82.33 cents at the close of trading in New York on Friday. New Zealand's currency gained to 5.1945 yuan from 5.1788 last week.
Policymakers in China, New Zealand's second-largest export market, pledged a five-year plan to loosen currency controls as Premier Wen Jiabao targets higher domestic consumption and an enlarged global role for the yuan.
This is the first time China has widened its trading band against the greenback since 2007. That means China will have to reduce its cash and government bond reserves, and is expected to increase buying of trading partner currencies, such as the kiwi and Australian dollars.
"Although China prefers a weak currency, it also desires that the yuan should become a major world currency," said Alex Sinton, senior dealer at ANZ New Zealand.
"The topside cap for the kiwi is just coming down from its close in New York - I would be surprised if we were to push into the 83 territory."
"It is for the Asian markets to decide," he said.
The yield on Spanish government bonds rose for a second week amid concerns the European Central Bank isn't doing enough to boost liquidity and prevent the region's debt crisis from spreading. A member of the ECB governing council, Klaas Knot, said he didn't see any justification to buy Spanish securities, raising concerns the ECB won't start its government bond-purchase programme.
Spain's 10-year government bonds fell, pushing their yields up as much as 18 basis points to 6 per cent. They have jumped 62 basis points this month as concerns mount that the yield on the Mediterranean nation's debt is approaching the 7 per cent threshold reached by Greece, Portugal and Ireland before those nations' respective bailouts.
The kiwi rose to 63.08 euro cents from 62.93 cents last week.
In New Zealand, the food price index for March is due for release by Statistics New Zealand today.
The New Zealand dollar rose to 79.46 Australian cents from 79.15 cents at the close of trading in New York. The kiwi increased to 52.03 British pence from 51.84 pence last week and advanced to 66.69 yen from 66.54 yen.
The trade weighted index fell to 73.62 from 73.48.