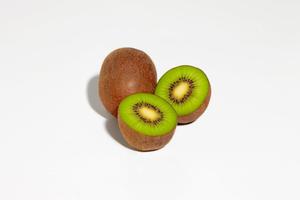 A Maori-owned kiwifruit company is leading a 55-strong business and cultural delegation to Tokyo aimed at increasing the country's share of the premium market.
Mt Maunganui-based Te Awanui Huka Pak which is owned by several Maori land trusts will open Zespri's trade conference which starts today. Te Awanui Huka Pak chief executive Hemi Rolleston said the importance of Japan as a market couldn't be over-estimated.
Zespri, the national marketer, does $1.3 billion of business but although it sent only 16 to 17 per cent of the country's fruit there, by value the country accounted for 30 per cent of trade.
Te Awanui Huka Pak produces the fruit but is also the largest shareholder in Seeka Industries, the largest post-harvest operator of kiwifruit in the world. Maori landowners make up between 8-10 per cent of the industry.
Rolleston said the impact of the vine-killing PSA virus hadn't put Japanese buyers off New Zealand product. But they had expressed concern about whether domestic growers would be able to keep meeting demand.
"The challenge is that we have enough fruit to satisfy their demand and that's not a bad place to be, when it's a continuously growing market. The important message [for the company at the conference] was 'you're important and we're coming here to demonstrate your importance to us'."
The fruit could go for as much as $5 a single unit. Because it was considered a premium fruit and a staple part of many housewives' diets exporters didn't have to do anything to add value to obtain good prices.
Rugby World Cup opening night singer Ria Hall is part of the cultural side of the delegation. Her mother is a shareholder in the company and it was important that there was a level of authenticity in the grouping. It was a feature that Japanese people appreciated when doing business, Mr Rolleston said. Waiata and haka would also be part of the conference formalities, as both opened doors.
"We need to demonstrate what's different about us and our culture is part of our difference. They love it - that we can move from the kapa haka stage to the boardroom."
Other organisations invited include Maori growers from Te Kaha, Whakatane and Te Puke, New Zealand Trade and Enterprise, Export New Zealand, Federation of Maori Authorities and the Maori Trustee.