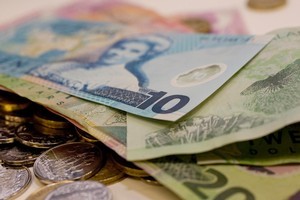 Consumers have sent a strong message to retailers about credit-card surcharges, with almost 90 per cent saying they are likely to abandon stores that introduce them.
A survey commissioned by public relations agency Impact PR gauged views on what impact a surcharge of 3 per cent would have on shopping habits, but it has been challenged by the Retailers Association, which argues it is not a simple issue.
A Commerce Commission settlement with financial institutions in 2009, aimed at getting more transparency over the use of credit cards, enabled retailers to add a surcharge.
The survey found more than 88 per cent of shoppers are "very likely" or "somewhat likely" to take their custom to a store that does not charge the fee.
About the same percentage felt that retailers who did charge such a fee were not providing enough information about it to customers.
Retailers Association chief executive John Albertson said the findings might give retailers food for thought, but the answers to the survey questions posed were predictable.
"All things being equal, you'd say 'No, I'll go somewhere else [where there is no surcharge].' But all things aren't equal. It may be that that particular shop which is charging you an extra 2 per cent happens to be a couple of kilometres closer, therefore you are using less petrol."
Mr Albertson said the surcharge was not widespread in retail, but hotels, airlines and taxis were charging it "under one guise or another".
Retailers had to pay a service fee on credit-card usage and this had to be clawed back somehow to protect their "very fine margins", he said.
Mark Devlin, owner of shopping website showroom.co.nz, said he didn't charge a surcharge, and retailers who did were short-sighted.
"What we may lose in margin we definitely make up for in customer satisfaction and repeat purchase."