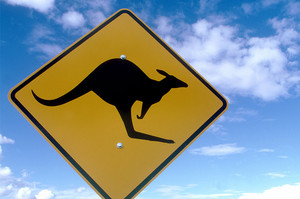 Australia's financial planners have once again come up wanting in the latest 'shadow shopping' trip organised by the Australian Securities and Investments Commission (ASIC).
While the latest shadow shop takes a different slant than previous excursions - focusing on retirement planning advice - the reported results are historically consistent.
Peter Kell, ASIC commissioner, joined the long line of disappointed regulators, tut-tutting his way through the press release.
'Too much poor advice provided to our shadow shoppers was overly product focused and not strategic enough to help clients develop a realistic and achievable plan for their retirement and make the most of their financial resources taking into account their circumstances and attitudes to risk,' Kell said.
The report weighed up the financial guidance given to 64 clients, all genuine advice-seekers rather than planted stooges, according to ASIC.
But the most interesting finding wasn't that the majority of the advice didn't meet ASIC's quality standards, take that as read. Despite the regulator's own misgivings, the clients themselves were generally happy with the advice they received.
How stupid are they, ASIC almost asked.
"Consumers' difficulties in assessing advice quality are not surprising," Kell said, before issuing this knock-out statement. "People who thoroughly understand personal finance are less likely to need a financial planner."
In the full report, ASIC also indicated it was scoping out the viability of "an independent service that evaluates advisers and advice groups for consumers".
This has been tried before, with limited (ie zero) success, but perhaps the regulator's imprimatur might make it work this time. There may be some legal issues to overcome.
New Zealand's ASIC equivalent, the Financial Markets Authority (FMA), has put shadow-shopping of advisers on its to-do list. It may even be secretly shopping now.
But would the FMA also take the ASIC lead by advocating a rating system for the almost 2,000 authorised financial advisers (AFAs), currently under its purview? Who would want to take that job on?