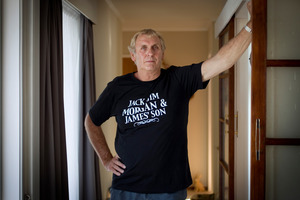 The director of an embattled bullion trading firm that owes investors at least $3 million could face civil action from its liquidator.
The Serious Fraud Office (SFO) last month launched a formal probe into Grace Holdings NZ, which ran the Bullion Buyer website, and seized documents from the company's downtown Auckland offices.
The investigation followed complaints from a Christchurch family who were told by Grace Holdings' sole director, Robert Kairua, they would not be getting back about $340,000 they had invested with the company.
SFO general manager of financial markets and corporate fraud Simon McArley told the Herald at the time that he believed investors were owed $3 million from Bullion Buyer.
Liquidator Grant Reynolds indicated investors should "expect the worst" and said yesterday the total amount owed would probably not be known for months.
In September, former Bullion Buyer trader Gus Geldman - a Florida-based preacher - resigned from the company after a Herald investigation revealed he had been charged with fraud by United States federal authorities.
A statement posted on the Bullion Buyer website after the firm was placed in liquidation last month said its "failure was primarily the result of actions taken by Elijah Gus Geldman".
Reynolds yesterday said he would consider civil action against Kairua.
"We've considered legal action against Robert Kairua and that will be something that needs to be quantified. It will be a case against him for losses the company incurred after the Geldman trades," Reynolds said.
"That's if the losses that were suffered were as a result of Geldman. My position would be that at that point in time the director should have known of the financial difficulties ... and should have stopped right then and there but instead he continued on."
Reynolds believed as much as $1 million had been put into Bullion Buyer after Geldman left the company.
At the time of the resignation, a Bullion Buyer director, Simon Bratley, said clients' investments were safe.
Bratley resigned as a director on January 27, according to Companies Office records.
The Herald was unable to contact Kairua last right.
Reynolds said he was still gathering information about the firm's operations.
"There's still offshore bank accounts that we're trying to get copies of statements [from] and so forth so we can track funds through from there. So between the SFO and myself we're still trying to gather that information and piece it together."
Reynolds said one of the accounts was used by a company controlled by Geldman, which was slowing progress.