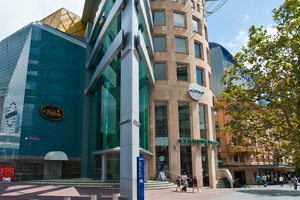 Auckland's Metro Centre, where Borders bookshop traded for some years, is getting new tenants and bowling balls instead of books.
Chris Beasleigh and Kate Narro, retail brokers for Jones Lang LaSalle, said more entertainment and leisure activities would feature in the Queen St building as new tenants moved in.
JNJ Investments bought the building via Jones Lang last year and is planning to open a bowling alley.
Metro, on the edge of Aotea Square, has a 12-screen cinema complex featuring Gold Class and IMAX, international food court, bars, restaurants and retail stores.
The Borders shop space may be carved up into smaller shops.
"The space provides the ability to [multiply] prospective tenants," Beasleigh said. "The easily divisible space will be repositioned and made available to a wide variety of entertainment and retail operators over the coming months."