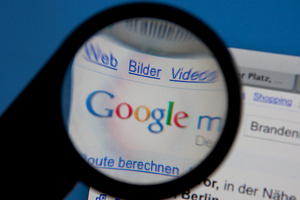 When Kevin Rose starts work as the new boy tomorrow, he will be showered with more perks than a millionaire geek could dream of.
A valet will park his car, he will eat in a canteen whose chef is a veteran of some of California's best restaurants and, if things get too stressful, he may visit one of four massage therapists.
He will also reflect on his new bank balance as the latest winner in an increasingly fierce tug-of-war for the brightest talents in technology.
Rose, 35, was reported to have been hired by Google, whose headquarters are renowned for their generous facilities, after a bidding war with Facebook.
The internet entrepreneur and founder of the social news website Digg.com is ditching his latest start-up and taking his small team to the vast Googleplex. Each man will pocket an estimated US$1 million ($1.2 million) to $2 million - and Rose stands to make much more as a new talent at the web's biggest company.
As unemployment in some American states climbs above 10 per cent, the giants of Silicon Valley are throwing increasing piles of cash at people like Rose.
"I've never seen things as white hot as they are at the moment," says Mike Butcher, the editor of TechCrunch Europe, a technology news blog. "Google [is] looking for the vision of the sort Mark Zuckerberg has. These people aren't just creating a product, they're creating something people will want, whether or not they know it now."
Rose was raised in Las Vegas, where he dropped out of a computer science degree. In 2004 he co-founded Digg, which allowed web users to like links online. The site first attracted Google in 2008, when a US$200 million buyout deal was on the table before collapsing. Rose left the company last year to found Milk, a mobile applications company.
"Many people in the tech community are saying that what will limit the growth of tech companies over the next few years is not the technology, but the people," Butcher says.
The American Society for Training and Development has predicted that, by 2015, 60 per cent of new jobs will require specialist skills held by just 20 per cent of the population.
When talent emerges it's usually in a small start-up whose product acts as bait for the big fish. The real catch is the brains behind the company. At tech conventions across the world, competing companies and young entrepreneurs circle each other.
- Independent