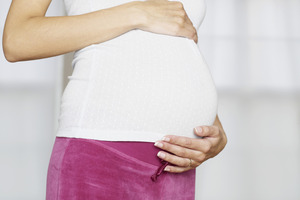 PROBLEM
A few months ago, I hired a manager for my retail store who, unbeknown to me, was pregnant. She is now off work because she's not feeling well and I'm left not knowing her due date, how much leave she's planning and what she's entitled to. Is she entitled to paid parental leave? She has been full-time for six months.
SOLUTION
Linda Paulson, Human Resources expert with BDO Gisborne, says that issues around employee entitlements to parental leave are covered by the Parental Leave and Employment Protection Act 1987. Entitlements depend on length of service and a "minimum number of hours worked" test. Employees may also be eligible for special leave, paid parental leave, maternity leave, extended leave and leave split between partner/spouse.
She stresses that it is important to get independent advice on these matters, but based on the information provided, your employee, as she has been full-time for six months, is entitled to 10 days' special leave and 14 weeks' paid parental leave.
However, she is not entitled to "extended leave" so if extra is required, then leave without pay is an option.
Paulson says your employee is required to apply for her parental leave in writing and should do so three months before the due date. She needs to include a certificate from her midwife/doctor confirming the due date and information on what type of leave, dates of leave, number of weeks of leave she is applying for, plus whether or not she is sharing any of the leave with a partner. The total number of weeks' leave should not exceed 52 (though this depends on eligibility). Employers are required to respond promptly to any request.
Paulson says it is important that you ensure all arrangements are clearly recorded in writing and signed by both parties.