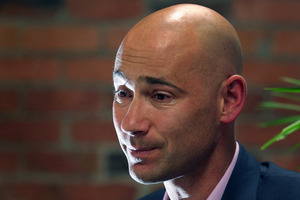 New Zealand Post is refusing to detail the financial position and start-up costs of Localist, the taxpayer-backed competitor to Yellow Pages that entered the directories market last June.
Spokesman John Tulloch said NZ Post was not required to give the financial position for its wholly owned subsidiary, which laid off staff at the start of the year.
Chief executive Blair Glubb said he expected Localist to break even at the end of this year and deliver a return on investment in three to five years.
He said Localist as a corporate entity was nearing its first birthday.
The firm was established by Sam Knowles, the former chief executive of Kiwibank, among a suite of business ventures.
It is understood that NZ Post has invested more than $20 million in the company during its start-up phase, though the SOE declined to give any indication of the cost of the venture.
The first of five Auckland print directories came out in June last year and others have followed. Localist has faced a challenge developing its business model and a digital directory incorporating interactive features.
Initially based solely in Auckland, Localist has plans to expand south. Its board is made up of Wellington business people: Knowles, NZ Post chief executive Brian Roche, NZ Post chief financial officer Mark Yeoman, Paul Reid and Sophie Haslem. NZ Post is chaired by former Finance Minister Michael Cullen.
Under advice from Knowles, the Localist board appointed two people to an advisory committee to assist with growth.
One was Bob Capp, who Glubb said bought expertise in advertising in Europe
The other higher-profile adviser is Christina Domecq, an entrepreneur from the famous drinks family who founded a controversial British technology firm. Her background was examined in an article in the Business Herald on February 23.
Glubb said Domecq was currently based at Localist's offices in Eden Tce and it is understood she is taking an active role.
In January, Localist announced that 28 roles were being disestablished.
Glubb said the changes to the business were about moving from building the platform to monetising it and accelerating the creation of the digital product.
"Christina has been working with me as an adviser inside the business on a short-term basis to assist with this."