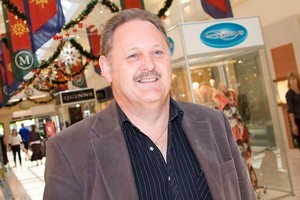 Christchurch could be facing the grim future of capital flight, with big-time property owners poised to seize their insurance payouts and buy in higher-returning Auckland.
Chris Dibble, Jones Lang LaSalle research and consulting associate director, and Eric Hines of investment services, issued an outlook for this year, predicting the earthquakes would force mainlanders to buy outside their home city.
Two other real estate experts based in Christchurch agreed that nervous locals could buy investment properties elsewhere, pulled towards Auckland, which is the most active market for properties worth $5 million-plus.
Dibble and Hines said capital flight was a risk, indicating the rebuilt Christchurch CBD could be on a much smaller scale if investors rejected the city.
"What will be of particular interest over 2012 is the performance of the Christchurch market.
While not favourable for Christchurch, there is a high possibility that capital leakage out of Christchurch may occur. Christchurch building owners receiving insurance payouts may choose to relocate portions of their capital to other locations around New Zealand.
"This is due to the uncertainty that remains surrounding the ability to build and to ... legislation requirements. Given the historical evidence of Auckland and Wellington being the most active markets, it is likely that a significant portion of the capital leakage from Christchurch could arrive in these two markets," Dibble and Hines predicted.
Evan Harris, of Colliers International Property Management in Christchurch, said he knew of at least two local investors controlling portfolios valued at $5 million to $30 million who were considering moving their money to Auckland.
"There's the potential for this. Most people are in a bit of limbo. They've only just started getting insurance settlements through. It's mostly private money here, not institutional investors, and a lot of them won't take their money out. They're too loyal. Some of them are looking at splitting it," Harris said, indicating that Auckland would be far more popular than Wellington owing to seismic uncertainty.
"It all depends on their needs. If they need quick cash flow, then yes, they would look further afield."
Graeme McDonald, the Property Council's South Island branch president, said Christchurch had about 400,000sq m of commercial office space before the quakes. The value of that stock had now halved and he also fears money being pulled out.
"We've long identified capital flight to Christchurch City Council as being a major risk," McDonald said. Little was happening with commercial investment property as many owners had not received payouts and plans for the rebuilding were not finalised.
"We're still waiting for the final tickoff from the Canterbury Earthquake Recovery Authority on the draft central city plan. When that arrives, people will know about the rules and regulations in terms of the rebuild," McDonald said, adding that many ex-CBD businesses had already shifted to suburban areas where they had lease commitments.
"Prudent investors with properties in Christchurch might consider divesting their portfolio to reduce the risk factor," McDonald said.
Harris said the location of Christchurch's new town hall and convention centre would have a big impact on values and prospects in the city yet this was undecided.
Dibble and Hines predicted a recovery in investment property's fortunes nationally this year. "It is expected that Auckland will be the most active market in 2012 with the largest volume of sales and total value."