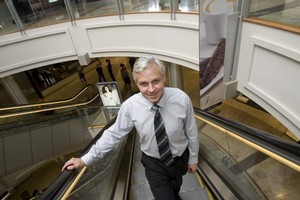 Dominant shopping mall owner Westfield is staging a seminar in Auckland next month to discuss the future of the sector.
Debra McGhie, PR manager, said the gathering at the Langham from 7am on Tuesday, March 13, would examine a number of aspects.
"Following on from the sell-out series in Australia last year, attendees will hear from four leading international retail experts on a range of topics including worldwide digital and marketing trends, pricing and research," McGhie said.
"The keynote speaker, Ruby Anik, is senior vice-president of brand marketing for JC Penney, one of America's largest multi-channel retailers."
Gwen Morrison, chief executive of Chicago's The Store (Americas and Australasia) runs one of the world's leading retail think-tanks and will be talking about retailing trends.
Justin Lynch, Westfield New Zealand's director, said the seminar was aimed at Kiwi retailers as well as Australian retailers with a presence here.
WESTFIELD NZ
Owns 12 malls worth $1.4b.
Total lettable area 437,483sq m.
$2.2b total NZ sales annually.
Biggest mall is at Riccarton.
Annual sales there of $407m.
Its value dropped post-quakes.
Was $232m, now $207m.
Seminar: 7-10.30am, March 13, Langham Hotel, 83 Symonds St, $55, book at Westfieldbreakfastauckland.eventbrite.com.au