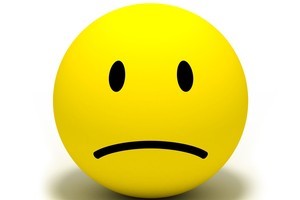 Can statistics make you feel better?
Alan Bollard, outgoing head of the Reserve Bank of New Zealand, tested that theory last week, claiming our economy could be understated relative to Australia by about 10 per cent.
While the press release was extraordinary enough,
I recommend the full text of the Bollard speech, which he presented to the Trans Tasman Business Circle in Auckland, as a more satisfying mood-enhancer.
The speech goes into great detail about why, and how, New Zealand has tended to look on the dark side of life - economically speaking.
Bollard contends we just haven't been counting things the way most other countries do. For instance, New Zealand and Japan were the only two countries identified in a 2008 United Nations report that didn't include and estimate for the "unobserved economy" in its GDP measures.
If you add in the P-dealing, vegetable-growing (those tomatoes matter) and so on, Bollard reckons our GDP would jump 2 per cent.
Apparently, NZ also treats bank interest margins differently compared to global GDP-measuring standards.
"Because of the margin, the financial services that we consume do not necessarily have an explicit price, unlike most goods and services in an economy," Bollard told the Trans Tasman business elite. The margin is usually described as "Financial Intermediation Services Indirectly Measured or FISIM" by statisticians. NZ has a FISIM issue.
"The failure to allocate some of FISIM to the household sector has resulted in a growing understatement of income measures over the last 20 years, a period when the household sector has borrowed more, and hence consumed more financial services," Bollard said, putting some positive spin on the now-unfashionable debt habits of New Zealanders.
There may be an element of fluffing here, but Bollard makes a compelling case for cheering up, finishing up on a well-worn cultural comparison.
"In the meantime we observe that where there is scope for technical interpretations to differ, Australia has tended to take the optimistic alternative and New Zealand the conservative one. Could this be a reflection on our national characters?"
Curiously, despite all its natural advantages and our, albeit statistically-enhanced, inferiority, Australia seems to also require pep talks from its economic figureheads.
For instance, last week Martin Parkinson, head of the Australian Treasury, asked his countrymen 'why the long faces?'.
"There is an overwhelming negative sense about much of the national discussion and debate," Parkinson said.
And if Australia can't feel good about its numbers, who can?