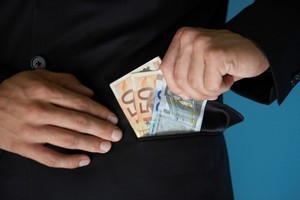 PROBLEM
We recently became business owners and feel if we are aware of the common GST pitfalls, we should be able to prepare the business GST returns and save on accounting fees. What areas should we be aware of?
SOLUTION
Daniel Hunt, managing director of Daniel Hunt & Associates, says: "You need to keep the following formulae in mind when invoicing and processing receipts and payments: GST exclusive times 1.15 equals the GST inclusive price. GST inclusive divided by 1.15 equals the GST exclusive price. GST inclusive times three, divided by 23 equals the GST content."
He says small businesses should not claim GST on cash drawings from the business or on personal expenses or supplies such as bank charges, loan repayments, interest and wages.
"If you import goods from overseas, you may be allowed to claim the full amount of GST paid to Customs.
"When second-hand goods are acquired for use in the business, if the seller is not GST-registered, although no GST is charged, you may still claim a GST credit. A business that buys a vehicle on Trade Me from a person who is not GST-registered can claim GST based on the purchase price of the vehicle.
"If the business acquires goods on hire purchase, GST may be claimed in the GST period when the agreement is entered into, based on the full purchase price of the asset rather than on each individual repayment. If there is a financing charge built into the contract, this should not be included in the GST return.
If you offer lay-by sales, only account for GST when the purchaser has paid the full purchase price. If the business buys goods on lay-by, a GST claim is made when the goods have been paid for in full.
"In the past, when goods and services were acquired, it was common for GST to be claimed on the full purchase prices and for periodic GST adjustments to be made for personal use. New rules came into effect last year. Now, when goods or services are acquired, a GST claim is allowed based on the intended taxable use of the supply."
Do you have a question for our experts? Email editor@heraldonsunday.co.nz