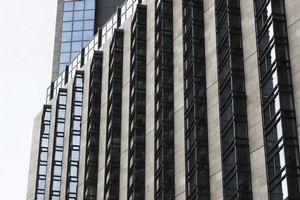 Jay Pritzker, the late founder of the Hyatt Hotels chain, made a fortune catering to business travellers who generally value practical over posh.
Hyatts are comfortable, conveniently located and affordable. One thing they are not is memorable.
John Pritzker, Jay's 58-year-old son, has spent the past couple of years assembling a collection of 43 boutique hotels.
The 125-room Hotel Tomo in San Francisco's Japantown has an anime theme, complete with whimsical wall murals and a player's suite for gamers, while the tiny Petite Auberge, in the city's downtown, resembles a French country inn.
At the newly refurbished Carmel Valley Ranch, guests can take part in a scavenger hunt, while visitors to Silicon Valley's Hotel Avante will find an "Executive Toy Box" in their room that holds an Etch A Sketch, a Rubik's Cube and a Slinky.
"Hyatt lost its appeal because it was too big a machine," Pritzker says.
"It's easy to systematise economies of scale, but you slowly lose who you are."
His apprenticeship in the business began at age 15 when he was asked to paint the boiler room of the Hyatt at Chicago's O'Hare airport and ended almost two decades later, in 1988.
"I like walking into a smaller hotel where the desk clerk recognises me," says Pritzker.
Pritzker says he expects his closely held Commune Hotels and Resorts to reach US$1 billion ($1.2 billion) in revenue within five years, up from about US$380 million last year. He's relying heavily on winning management contracts as well as acquisitions and mergers.
Pritzker's private equity firm, Geolo Capital, acquired a majority stake in Joie de Vivre Hospitality, a chain of 31 boutique hotels, in 2010 for an undisclosed price.
In October he formed a joint venture with Thompson Hotels, which operates 13 high-end properties, five in New York, that cater to well-heeled tourists and creative types. The deal also added the Pomeranc brothers - Jason, Michael, and Lawrence - to the mix.
"What ultimately tipped the scale is the fact that John is first and foremost a good man and somebody who has his values in the right place," says Jason Pomeranc.
Pritzker describes the relationship as "really comfortable. They are family, just like us."
He knows firsthand the benefits - and pitfalls - of working with relatives. His father's death in 1999 set in motion a decade-long process of divvying up the fortune that left family members estranged. At various points in his life, Jay Pritzker held interests in Conwood chewing tobacco, Braniff International Airways, Levitz Furniture and Ticketmaster, as well as casinos in Las Vegas and Atlantic City, New Jersey.
A 2001 settlement awarded John and 10 siblings and cousins at least US$1.35 billion apiece, according to court documents. The clan retains a controlling stake in Hyatt.
The settlement has provided Pritzker the means to fund his dreams of expansion.
Pritzker "is not a prisoner of the Hyatt world but has great knowledge of it," says Donn Davis, a partner in Revolution, the investment firm he co-founded with Steve Case.
A unit of Revolution in 2004 acquired The Odyssey Club, a private residence club, from Pritzker and Tom Gottlieb, who met when they were 11. The two in 1996 started Mandara Spa, a chain offering spa services at hotels.
"It's a great business," says Pritzker. "All you need to do is to get clients in the hotel door, then they hand you their wallets for five days." The partners sold the company in 2001.
Pritzker is drawn to passionate entrepreneurs like Chip Conley, who built Joie de Vivre from the ground up starting in his 20s. Negotiations stalled as Pritzker tried to close a deal to acquire a majority stake in the hotel chain in May 2010.
Conley had come down with a case of cold feet. Pritzker suggested the two take a leisurely walk on the pier outside his San Francisco office. "We talked about our families and what was important to us," he recalls. The tete-a-tete broke the logjam.
"The fact that I got comfortable enough to tear up made it clear this was more than just a business deal," says Conley. "It was about my own personal commitment to creating a business that made a difference and to make sure to pass it on to somebody who understood that it wasn't all about financial statements and balance sheets. John got that."
"Life," Pritzker says, "is too short to have bad partners."
With US$150 million earmarked for future hotel acquisitions, Pritzker says he's willing to work with partners to get large deals done. Stiff competition in the boutique hotel sector may limit his ambitions. Marriott International has teamed with Ian Schrager, who is credited with pioneering the boutique hotel concept, and plans to have six properties on three continents by 2015. Richard Branson's Virgin Group plans to spend as much as US$500 million on high-end hotels over three years.
"Cities like New York, DC, San Francisco, and Boston are very crowded with boutique hotels. That makes it hard to compete," says Patrick Scholes, an analyst at FBR Capital Markets Corp. "Combine that with the fact that profit margins tend to be lower at these usually full-service boutique hotels, and you face a significant risk."
In Pritzker's eyes, his biggest hurdle is expanding without sacrificing the personal touch and individuality of each of his hotels. "Our challenge is: How do we grow and behave and serve in the manner with which we started these businesses?"
- Bloomberg