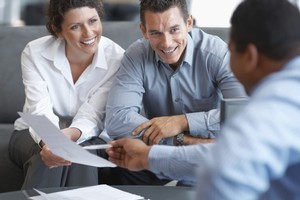 PROBLEM
I am keen to appoint an independent director to support our small family business. However, there's strong resistance from some family members who consider we're too small for this sort of thing. What are your views?
SOLUTION
James MacQueen, BDO Auckland partner and family business adviser, says a common deterrent to appointing third-party advisory support for small family businesses is the desire to keep things all in the family, protecting family privacy and often even pride.
Aside from not getting independent advice, many small and family businesses do not have a functioning board of directors at all. A recent MGI Australian Family and Private Business Survey found that only 42 per cent of family businesses had a board of directors. The result is likely to be similar in New Zealand, where many of our companies only have a single director, or might have one or two directors who only ever meet formally to sign the annual report.
Ultimately, without a properly functioning board of directors, crucial areas such as risk management and regulatory compliance are neglected and strategic decisions around the course of the company's future are never made. Often, it's simply not feasible for the directors of small family businesses to carry out these tasks that require time and objectivity.
No matter the size of your business, external, non-family and non-executive directors can provide the family business with access to broader skills or experience, and can become ambassadors for the business to give access to new networks of influence. They are also able to provide support and guidance to family business owners, and even valuable mentoring to possible successors. The objectivity and professionalism they bring can also enhance family harmony.
How do you find the right person to serve on your board of directors? Your local Institute of Directors can assist. Look for someone whose personality, values and culture you respect and believe will be a good fit with you and your company. Speak to your business advisers - accountants and lawyers - as they are likely to have people in their network who might be a good fit for your business.
Do you have a question for our experts? Email editor@heraldonsunday.co.nz