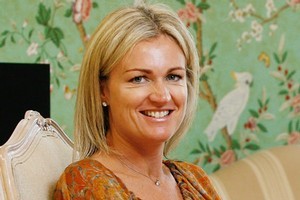 It's a unified "lets just get on with it".
As always at this time of year, Auckland has got the wheels turning first as new roles came available for recruitment steadily from the second week of January.
We have found that the requirement for long-term temporary staff has been in demand and existing temp assignments have been extended.
The mood is positive especially within the private sector. We are starting to hear from management teams that they have decided to execute business plans after a period of rebuilding their balance sheets.
This does not mean that businesses are going on a mass recruitment spree, instead, it means that businesses are ready to put business plans into action. The collective viewpoint is to take a calculated chance now rather than biding time, as experienced between 2009 and 2011.
Candidates are also on the move. They too are ready for change and are more decisive about what they are looking for and what their remuneration package should be.
The calibre of candidates in the market right now is at a high-level, therefore we are witnessing some exceptionally well skilled Management Executives starting to look and see what jobs are on offer.
To satisfy this type of seeker we are noting companies starting to talk about expanding in Management areas. Teams are being reshuffled and lines of reporting are changing allowing CEOs' at the top a chance to breathe and get another line of direct support underneath.
It normally takes Wellington another two or so weeks to make the same progress and sure enough to the day the same started to happen in the Capital.
As Government continually restructures we have noted that a decent number of very highly skilled, qualified and marketable candidates are exiting "the Establishment" before the re-shuffle is over.
These candidates want stability as cuts from every angle are making life just too hard and we have been told that this uncertainty is tiring as it seems that there is no end in sight. Not surprisingly, a change in the form of a new role is in order.
We have seen a marginal increase in salaries across the board as employers are requesting and in some situations demanding the best. Thus, the bidding between candidates and potential employers has begun.
We are in for a very interesting year.

Kate Ross
Kate Ross is director of Kinetic Recruitment