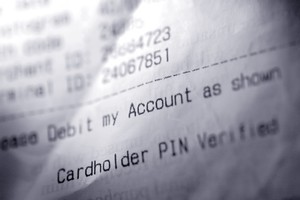 When Rotorua's Rongo Tahata was told he was entitled to an inheritance worth millions of dollars he knew it was too good to be true, but he was worried others might not.
Mr Tahata recently received a letter claiming to be from a person named Anthony Burton, of Investment Services Ltd of London, saying a Mr K.P. Tahata had died in London in 1999 leaving a floating fund in an account of $15.5 million. In the letter, Mr Burton said he would share a "good percentage of the entire fund" if Mr Tahata helped him. All he was asked to do at that stage was set up a bank account "for receiving this fund".
The matter has prompted the Ministry of Consumer Affairs to warn people to seek legal advice if they received a similar letter and not give out personal details.
Mr Tahata said there was no person in his family who had those initials and he knew it was a scam.
"I know my whakapapa [genealogy] and there are no persons with those initials or that could have lived overseas."
Mr Tahata said the fake letter reminded him of what happened to Rotorua lawyer John David Rangitauira and he did not want others to be duped.
Rangitauira was sentenced to 4 years' jail in December after being found guilty of four charges of obtaining by deception. He had agreed to help a client who got an email purporting to be from a "central bank" about a massive inheritance.
She promised Rangitauira about $6 million if he helped her secure the cash.
"I was wondering that someone else might be targeted and they would get caught out like David [Rangitauira]."
Ministry of Consumer Affairs communications adviser Alastair Stewart said officials were aware of inheritance scams targeting New Zealanders.
"This scam involves an email or letter claiming that an unknown relative of yours has died and that you, as the closest living relative, are entitled to the estate, which is often claimed to be worth millions."
Mr Stewart said the catch was that to retrieve "the inherited 'millions' you need to pay fees upfront, such as local taxes and legal costs".
"The reality is that there are no millions and you will not see your money again."
The ministry's advice was to not respond.
"There are no get-rich-quick schemes. This type of approach is always a scam, even if the letter sounds genuine and enticing. The only people who get rich from this are the scammers."
Mr Stewart said that if people received such a letter they should always seek legal advice "before responding to requests to give out money or personal details to people you don't know".
The ministry received 70 reports of this scam last year and Mr Stewart said the number was actually likely to be much higher.
"People who respond to this scam can lose significant sums. We know of one New Zealand couple who lost $30,000 to a scam like this."
- APNZ