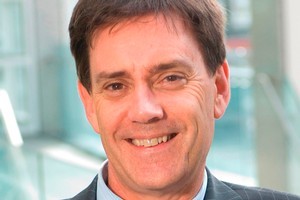 Good boards can help drive growth for small companies, writes Hamish Stevens, an independent Auckland director.
The survival rate of small and medium-sized enterprises has been about 50 per cent in the first seven years, according to the Ministry of Economic Development.
But this could be far improved if they had better management and governance.
A good board can provide significant resources that will help drive sustainable growth in this sector, that will improve returns from innovation as well as promote the scale that delivers productivity increases.
What sort of SME are you tempted by as a board director?
The key criterion will always be whether I believe I can add value to the company - that's a must given the fixed time and investment of a board.
I am tempted by organisations that have a strong appetite for growth and owners who develop and maintain an aspirational culture and have a clear commitment to getting the best people.
I'm not too concerned about whether the company has a detailed strategy because if you have strong aspirations and great people, good strategy will nearly always follow.
What should fast-growing SMEs be looking for in a board director?
Such SMEs often have two main areas of need. One relates to requirements around specific skills such as marketing, international business or finance where the founder or family may lack the knowledge and experience needed.
The second relates to oversight, to ensure sufficient process checks are formalised, strategy execution is on track and key risks are being managed appropriately.
Outside directors can also help to manage relationships with third parties such as key customers, banks and other financiers. In addition to specific skills, I also recommend a strong focus on personal and cultural fit.
Directors and SME owners must be able to work well together and operate on a basis of complete trust.
What life-cycle events can trigger the need for a board?
In my view two key events should trigger the adoption of a board.
First, the decision to make a significant change in business direction will require independent directors that can assess the greater operational risk, access resources and networks.
For many New Zealand SMEs, the key strategic change is the development of an international focus through either exporting or locating part of their business abroad.
In this case, independent directors with experience and knowledge of overseas markets and environments can be particularly beneficial.
The second common trigger is when an owner plans to exit the business. Outside directors bring a focus on current operations and can help articulate future growth opportunities that can effect the future sale price.
My advice is to start this process sooner rather than later to ensure substantial potential sale value is not lost.
What barriers do SMEs face when looking at the adoption of a board?
The key barriers are the expected cost relative to the perceived benefits and finding suitable directors.
An outside board represents a fixed cost that some business owners may not feel they can justify.
Not all SME owners will have a ready band of board directors in their business and social networks, so there may be some uncertainty over how to find, evaluate and select candidates.
But several organisations can help.
The Institute of Directors has access to a large range of directors and can provide specific advice to small business owners through their First Boards initiative, including the option of starting with an advisory board.
Some recruitment firms are also able to help.
YOUR QUESTIONS
We want to solve your business problems. From tax headaches to recruitment nightmares - every week, with the help of specialists, we will answer your questions on any topic related to business. Send your questions to Gill at Southgill1@gmail.com.