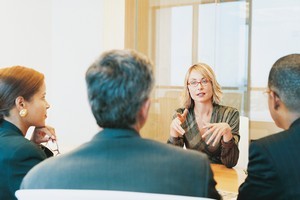 PROBLEM
I have a staff member who consistently underperforms and is a drain on my business. Can I legally get rid of him?
SOLUTION
Barrister Michael Smyth says reasons exist which the law recognises as being justifiable to get rid of an employee and poor performance is one of them.
"But the law also requires that before you can terminate an employment agreement on the grounds of poor performance you must first give the employee a reasonable opportunity to improve," Smyth says.
"This means sitting down with the employee and setting targets and expectations.
"A review period should then be set which allows the employee a reasonable opportunity to meet those targets within the timeframe."
If the employee does not meet those targets a written warning is usually the appropriate response.
"The employer should then set another review period and assess the employee at the end of that period to see whether the targets have been met.
"Any failure at this stage would lead to a final written warning and the next time around would be dismissal if the targets and expectations had yet to be met."
Smyth says it is important to follow the correct process. "Any failure to follow the correct process may lead to a personal grievance."
Do you have a question for our experts? Email editor@heraldonsunday.co.nz