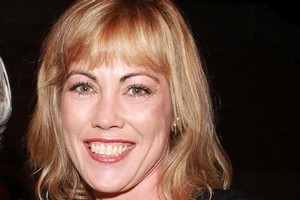 A rising number of executives in their 20s and 30s are moving into management jobs and they bring with them a social conscience, an inclination to give back which we are seeing manifested in the activities of the University of Canterbury Student Volunteer Army, for instance.
As they scale the corporate ladder, these talented decision-makers, the CEOs of tomorrow, are interviewing potential employers just as much as they are being interviewed themselves, wanting to find out if their values and the firm's are aligned.
Peter Kerridge, managing partner of top-level executive recruitment company Kerridge & Partners, says a 28-year-old junior business analyst recently insisted on meeting the chief executive to check the CEO's values before he joined the company.
"The emerging generation is more idealistic than their parents," says Kerridge. He has successful clients who send their sons and daughters to him for career advice.
Money is not their priority, says Kerridge and he applauds this.
"I think be mindful of companies that pay over the odds," he says. Where money is the major draw, "this can cover up a lot of ills".
Kerridge suggests these young managers wanting to check their future employer's authenticity should speak to a staff member who has recently left to find out how much talk is lip service and how much of it is real.
TelstraClear chief executive Allan Freeth believes Generation Y is looking for something to identify with.
"There's a really strong desire for this generation to find a sense of purpose and nationality," he says.
They see their corporate life being tied in with this need for a purpose too. "They are looking for their employer to help define it for them."
For organisations to have values and a place in the community is more important than ever, says Freeth.
Most large organisations are involved in several community initiatives. They offer staff payroll giving and days off to do charity work.
Young executives are also looking at how the corporate social conscience is replicated once you get inside the organisation, says Freeth. Gender is a big one. No interview can take place at TelstraClear unless both men and women are on the interview panel, and there can be no shortlist without women on it, he says.
For private businesses, there can be more freedom for the founders to follow their philanthropic passions and bring their staff with them.
Six years ago, Tasti Products chairman and founder Simon Hall set up the Forest Life Force Restoration Trust - its aim to provide direction and funding for the restoration of threatened species of fauna and flora as well as restore the forest life force in his Central North Island forests. Within this, Hall also started the Maungataniwha Kiwi Project, helping more kiwi chicks to survive.
Just before Christmas, Hall was on a trip with four selected staff members to do kiwi egg recovery.
"We look at people who have done well with Tasti, who are good performers and we'll use this as part of the retention programme," says Hall's chief executive, Bryce Howard.
Staff are kept up to date on not only the company's sales but also the special conservation projects Hall and his teams are working on.
For some young middle-management choosing between another company and Tasti, "It gets them over the line", he adds.
Howard reasons giving $100,000 to Greenpeace makes you feel good for two seconds.
"When you've camped outside a kiwi's hole, it's sleeting with rain, the male bird has still not got off his nest. Finally you put your hand down the burrow, it's cold, wet ground, you find the egg and it's nice and warm. You don't want to drop the egg and kill the chick. You've had an hour or two of sleep, you hear the male return and [make a fuss] at his discovery. That's engagement."
"The important thing I think is it's giving something back to the country, there's a real feel good factor," says the chief executive.
"Sitting around the camp fire talking about what we do for the kiwi, people are amazed."
The IAG NZ insurance group understands the importance of the message Tasti is sending its staff.
Executive general manager of IAG subsidiary State Insurance Mary-Jane Daly says: "We are always looking to bring in the most talented and most capable people and we are looking at what we can offer them more broadly over and above remuneration."
From the company's internal research, among staff in their 20s, one in four says they are looking for the business to have a purpose beyond making money.
Close to a quarter of those surveyed, when asked why they left their previous job, felt the values of the organisation they were working for did not match their own.
People are looking for the company to be involved in the community and to have a broad sustainability approach, says Daly.
State is involved with new skilled migrant-matching organisation Omega and the Best Leadership Academy, which fosters new leaders in the Pacific community,
"We look for different ways that we can connect to different people," says Daly.
The IAG group's internal attitudes that drive the culture of the business are: real, achieving, inspiring, together and give back.
"We have regular conversations with staff, about how they are displaying these attitudes," says Daly.
The State Insurance executive general manager has spent a lot of time in Christchurch with customers suffering as a result of the series of earthquakes that has hit the Canterbury region since September 2010.
"If you look at the way we have responded to that event, we've made a huge difference to people's lives. Staff have found that so rewarding.
"It comes back to the essence of people wanting to make a difference, wanting to contribute."