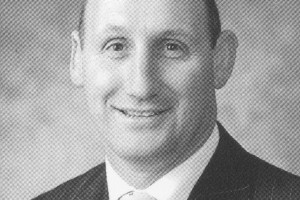 About 13,000 investors who lost more than $400 million in one of the country's largest finance company collapses are soon to hear the outcome of the state watchdog's investigations.
Auckland-headquartered Strategic Finance, in receivership and liquidation, is in the sights of the Financial Markets Authority which could shortly announce what action it might take against those behind the Princes Wharf-based business.
Options range from laying charges against those associated with Strategic - as with Hanover, South Canterbury Finance and others - or ceasing its involvement without taking any action.
For some months, the glamour funder, once headed by former All Black captain Jock Hobbs, has been on the authority's list of finance company collapse investigations. Last year, the authority said its Strategic probe was continuing and the company appeared on a list of 14 which has now been reduced to 12 with ongoing investigations.
John Fisk and Colin McCloy of PricewaterhouseCoopers were appointed Strategic's receivers in March 2010 after Perpetual Trust moved against the property financier.
The most recent PwC update reveals "considerable uncertainties relating to the recoverability of certain property loans which will have an impact on the final recoveries that we will be able to achieve for secured debenture investors".
Two years ago, PwC pegged the Strategic disaster at $452 million, showing how about 10,000 secured debenture investors were owed $367.8 million, 950 subordinated note holders $21.8 million and 65 unsecured depositors $1.5 million but interest payable on stock, deposits and notes stood in early 2010 at $54.7 million and Strategic had other liabilities of $6.2 million.
Strategic's mainly elderly, retired investors did not know before the business collapsed of extremely high-risk ventures which their money was poured into and PWC has forced some businesses under to get what it can from the mess.
The PwC receivers are due to issue an update next month.
Companies in PwC's hands are Strategic Finance, Strategic Nominees, Strategic Nominees Australia and Strategic Mortgages. The largest Strategic property sold by PwC was Bendemeer, the southern lakes residential subdivision near Lake Hayes.
STILL IN THEIR SIGHTS
Financial Markets Authority's ongoing investigations:
Allied Nationwide Finance: $143m
Boston Finance: $24m
Equitable Finance: $190m
LDC Finance: $20m
Mutual Finance: $9m
OPI Pacific Finance (formerly MFS Pacific Finance): $250m
PropertyFinance Securities: $80m
St Laurence: $193m
Strategic Finance, including Strategic Nominees: $384m (PWC figures $452m)
Structured Finance: $33m
Viaduct Capital: $8m
Vision Securities: $26m
* Note: Some fluctuations in final loss numbers may occur.
Source: Financial Markets Authority