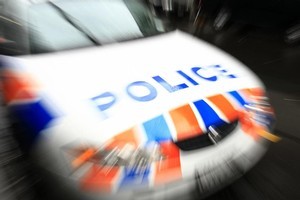 International crime syndicates are exploiting loopholes in New Zealand company laws to set up "shell" companies for gun-running, drug smuggling, fraud and laundering billions of dollars in illegal profits.
Legitimate businesses, trusts and building societies have long been used by international organised crime as a front for illegal activity, to provide false credibility as well as hide the true ownership of funds or assets.
And weak New Zealand company laws - under which businesses can be registered and operated from overseas - have enabled thousands of "shell" companies linked to criminal offending overseas to be registered.
"Over the past five years, New Zealand agencies have been advised of cases of serious offending in overseas jurisdictions involving around 150 registered companies," according to a Justice Ministry paper, "Strengthening New Zealand's resistance to organised crime".
"The Reserve Bank has identified around 1000 New Zealand-registered companies and limited partnerships potentially involved in financial frauds in overseas jurisdictions," it says.
The companies were implicated in trafficking of drugs, people and arms, money laundering and fraud.
The report said the amount of money laundered through New Zealand companies was difficult to accurately estimate but was thought to be "significant" - possibly $1 billion to $1.5 billion.
Two years ago, Auckland company, SP Trading, chartered a cargo plane carrying 35 tonnes of North Korean arms which was stopped in Bangkok in December 2009.
It is also difficult to strike companies from the register, even if they have links to serious criminal activity.
The Government is now moving to tighten company laws as one of the key areas for battling organised crime in New Zealand.
Former Justice Minister Simon Power told the Herald it was difficult for authorities to monitor companies, particularly their record keeping, as they could be registered, maintained and operated entirely overseas.
Ownership structures also made it "difficult to identify the people who are making decisions and benefiting from the actions of the companies", said Mr Power.
But under a new bill introduced to Parliament, companies that do not have a New Zealand-resident director will be forced to appoint a resident agent.
"Further scrutiny of the activities of such companies will take place following the implementation of anti-money-laundering legislation in 2013," said Mr Power.
"The Government is looking at ways to improve the ability of law enforcement to ensure that information concerning the decision-makers and beneficiaries of a company's activity can be obtained when it becomes necessary."
A task force is looking at five other ways to battle organised crime with new laws, which would provide for:
* Better information-sharing between agencies here and overseas.
* Further protection against bribery and corruption.
* More anti-money-laundering measures.
* Stronger investigation and enforcement for cyber-crime
* Stronger enforcement against identity crime.
In announcing the Government's plans, new Justice Minister Judith Collins - the former Police Minister - said criminal groups were increasingly turning to cyber-crime and financial crimes such as identity theft, fraud and tax evasion.
"There is also an increasing convergence between criminals and businesses in finance, transport, private security, entertainment, real estate and various trade-related industries in New Zealand.
"These partnerships facilitate their real businesses - violence, extortion, drug running, fraud, money laundering, trafficking of humans and counterfeit goods".
The multi-agency taskforce, including the Justice Ministry, police and the Serious Fraud Office, will report to the Cabinet in August.
BLACK MARKET
* Drugs - methamphetamine, cannabis, Ecstasy, cocaine.
* Burglaries - stolen properties and cars.
* Kidnapping.
* Firearms - linked to drug trade. Stolen from legitimate owners.
* Illegal migration.
* Identity crime - passports and driver's licences targeted in thefts, credit card fraud.
* Money laundering.
* Cyber-crime.
* Animal smuggling - endangered birds and animals sold overseas.
* Bribery and corruption.