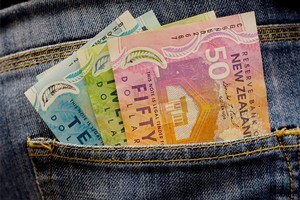 New Zealand's currency, which hit record levels against the US dollar last year, is slightly undervalued against the greenback this month, according to the latest Big Mac Index compiled by the Economist.
The London-based publication's index is a light-hearted look at purchasing power parity, comparing the prices of Big Macs around the world with the American average of US$4.20.
At the January 11 exchange rate, which valued $1 at around US79.5c, a Big Mac bought in New Zealand cost US$4.05, suggesting the kiwi dollar is 4 per cent undervalued against the greenback.
That's a turnaround from the July 2011 index, when New Zealand's currency was trading above US87c as it surged towards the post-float record of US88.43c it hit in early August.
At that time the Big Mac index deemed the New Zealand dollar to be about 10 per cent overvalued.
The Swiss franc - which has gained a huge amount of value over the past year through its safe haven status - is 62 per cent overvalued in the latest index.
And the US Government's allegations that China's yuan is being kept artificially low to boost the Asian superpower's exports appears to be backed up by "burgernomics", which show the renminbi 42 per cent undervalued.
The cheapest burger - India's Mac Maharaja, made with chicken instead of beef to comply with Hindu customs - was the cheapest, at US$1.62.
The Indian rupee is 61 per cent undervalued, according to the index.
However, the Economist has given a warning that the index should not be taken too seriously, especially when comparing countries with very different levels of income, as most of the burger's cost depends on local inputs such as wages and rents.