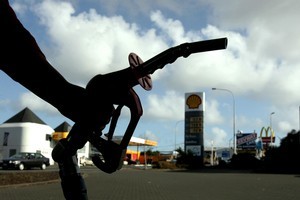 BP, Caltex and Z Energy have raised the price of petrol five cents a litre across the country - but Gull New Zealand says a price increase is unnecessary.
This afternoon the price of 91 octane petrol went up to $2.119 a litre at Shell stations in major centres.
Gull New Zealand reports its highest petrol price is holding steady at $2.059 with most locations at $2.049 and one at $1.959.
"We're pretty happy with some of the exchange deals we've just done in the last wee while," says Gull New Zealand general manager Dave Bodger.
"We don't see the need to move today. I don't think we'll be moving for the next two or three days, even if things stay where they are."
BP spokeswoman Di Papadopoulos says they've tried to hold off as long as possible.
"There has been ongoing pressure on the international markets on the price of refined fuel, that's been going on since the start of the year.''
Z Energy spokesperson Jonathan Hill said the price increase has been coming for over a week.
"We wanted to let people know and appreciate the context of what was happening internationally last week. We were hoping things would turn around and improve over the weekend but unfortunately they've gotten worse."
Z Energy did manage to get through the holiday driving period which they committed to doing on Friday, he said.
"There's no good news in a price increase and nobody likes them, but we've held off for as long as we can and we've been straight up about the reasons why."
Last week Z Energy warned that threats by Iran to block the Hormuz Strait and restrict oil exports was putting pressure on prices.
AA New Zealand's PetrolWatch supported that warning in a press release earlier today, saying prices are stable but "set to change as international tensions around Iran impact on commodity prices".
Mr Bodger dismissed those concerns, saying "I think it was the Russians last time".
"We focus on keeping our expenses out of our business, doing business simply and cheaply, and we'll pass that benefit on to the consumer. And right now we can do that."
- HERALD ONLINE