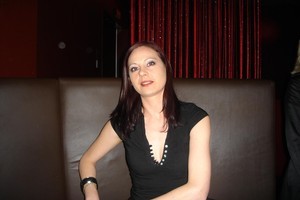 A former Farmers' employee is devastated after being fired for abusing staff discount privileges, and still denies she was in the wrong.
West Auckland resident Fae Osborne was sacked from her department manager role at LynnMall's Farmers store after the company investigated claims she used her staff discount to buy items for a family member.
In a just released decision, the Employment Relations Authority ruled the department store was right in dismissing the employee, and denied Ms Osborne's reinstatement and compensation claim of $30,000.
On February 11, 2010, Ms Osborne used her staff discount to buy four bottles of Brut body spray, a nightgown and a dressing gown, totalling $98.10.
Another department manager processed the sale and originally denied the purchase because Ms Osborne tried to use her father's Eftpos card to pay for the goods.
Farmers' employees can be sacked for buying goods on behalf of a friend or family, states company policy.
Purchases for personal use or gifts for others are allowed.
Ms Osborne also "stashed" the heavily discounted clearance stock of Brut under a stand, in breach of company policy, said the report.
The company launched a formal investigation into the incident.
It considered the situation "sweethearting", where employees use their staff discount card to buy goods for friends who have picked out the items.
Just over a month later, Ms Osborne was dismissed for breaching staff discount and holds' policies, said the report.
She had been issued with a final written warning less than five months before the breach, causing her to move from the St Lukes store to the LynnMall store.
The former employee said she was devastated to learn the ERA had backed Farmers' decision to sack her.
She said she was an honest employee, and the items were put aside on the counter to be paid for while she completed extra work after her shift had finished.
The now-unemployed Aucklander said she was considering appealing against the decision.
- APNZ