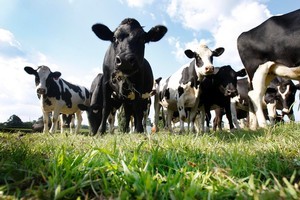 While the North Island and the top of the South Island have been soaked in recent weeks, farmers at the bottom of the South Island are "crying out for rain".
According to Niwa, Southland and Otago received less than half the average rainfall for last month.
The lowest rainfalls in the country last month were recorded in Milford Sound, Puysegur Point, Dunedin, Manapouri, Queenstown, Lumsden, Gore, Invercargill, Balclutha and Tiwai Point.
Dunedin received its lowest rainfall since records began at the Musselburgh site in 1918, with 9mm recorded last month, compared with an average of 81mm.
The city was the fourth-driest southern site in December, after Clyde (7mm), Gore (8mm) and Manapouri (8mm).
Drying Otago creek beds has seen thousands of yearling trouts die, while water delivery services have been run ragged.
Mean temperatures in Southland, Otago and the West Coast were also well above average last month, with the temperature more than 1.2 degrees Celcius above the December average.
Federated Farmers adverse effects spokesperson David Rose said the situation was "most concerning".
His own farm near Invercargill only saw 15mm of rainfall last month, and another 1mm so far this month.
"We are crying out for rain at the moment."
Mr Rose said it was "most unusual" to have so much rain in the top of the South Island and the North Island and so little in the bottom of the South Island.
"What is most concerning is it is only January ... February is usually our driest month."
Mr Rose is hoping winter feed crops will see farmers through the tough months ahead.
"In my time I can only think of one time the crops failed and that was in the 50s. Let's hope our crops come through.
"We will get through it like we always do. We can't control the weather but we desperately need rain."
The dry conditions has seen the Queenstown Lakes District Council impose a fire ban, which will come in to effect midnight tomorrow, while the Southland and Gore districts, Invercargill city and parts of the Clutha District have fire bans in place from this morning.
Various water restrictions are also in place in parts of Southland and Otago.
- With Otago Daily Times