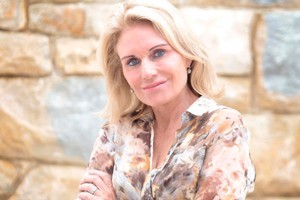 The old-boys' club of the boardroom was hard for women to crack when entrepreneur Diane Foreman moved into corporate life in the early 1990s.
Two decades on and the 51-year old chief executive, who today has been appointed a Companion of the New Zealand Order of Merit for services to business, says it is still challenging for women in her field.
"It is a hard, male-dominated environment, and to take a business to the world is exciting, particularly for a woman," she said. "In New Zealand it's a very small society so people tend to want to appoint who they know. So it's people they went to school with, people they play golf with, and as a woman often you don't fall into that group so you've got to do it from the outside."
Her first taste of the boardroom came with her appointment as a director of Trigon Holdings in 1992 after her husband - plastics manufacturer Bill Foreman - suffered a stroke.
In 1996, she negotiated the $130 million sale of Trigon to US buyers and went on to establish the Emerald Group investment company, which owns and exports the New Zealand Natural icecream brand across the world.
One division of the group, Emerald Foods, won the New Zealand Trade and Enterprise International Business Award last year for companies with a turnover of between $10 million and $50 million.
She is a former deputy of the Business Roundtable, and was named New Zealand Ernst & Young Entrepreneur Of The Year in 2009.
She has also worked with a number of charities.
Her extensive and successful business career aside, Foreman told the Weekend Herald she regrets not spending more time with her children.
"It's really very difficult to be a mum and a businesswoman. You just do what you can do. I've been really fortunate, I've had a lot of help but it's really hard," she said.
"I gave the business probably more dominance than it should have had. I should have spent more time with my children."
The fact that her personal relationships have been the subject of much media speculation is another example of the struggle women in business face, she said.
"A male in my position would have never had the same attention, that's why it's hard for women. I've had some wonderful people in my life ... but if I was a man no one [in the media] would be very interested."
CNZM
For services to business: Diane Foreman