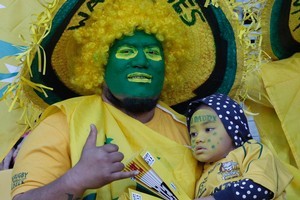 Australia led the way in producing a solid result for visitor arrivals last month, says Tourism New Zealand chief executive Kevin Bowler.
Short-term visitor arrivals in November were up 1.7 per cent on the same month last year at 230,292, with Australia up 7.6 per cent at 91,056 visitors.
Australia was by far the country's biggest market and accounted for about 44 per cent of visitor arrivals for the year ended November "so growth in this market typically translates to overall growth for the country", Bowler said.
"The work being done by the Tourism New Zealand team in Australia, in collaboration with our partners, is undoubtedly contributing to these numbers," he said.
"We have several partner campaigns currently running that aim to both capitalise on the interest in New Zealand that grew over the period of the Rugby World Cup and to promote all aspects of the New Zealand holiday experience."
Visitor numbers from China, Malaysia and Singapore in November were up on the same month last year by 24.8 per cent, 44 per cent and 22.6 per cent respectively.
China Southern Airlines starting daily flights into New Zealand from November 1 would have supported growth in Asian markets, Bowler said.
"The steady upward trend we continue to see out of Asia is a reminder that this market is where continued focus is required."
The second and third biggest markets of the United Kingdom and United States declined by 5.5 per cent and 6.8 per cent respectively for the month.
Goldman Sachs said beyond the Rugby World Cup influence it saw a more challenged visitor arrivals outlook over 2012 due to weaker trading partner growth and a persistently high New Zealand dollar.
Statistics New Zealand population statistics manager Andrea Blackburn said the number of people arriving to visit friends and relatives was up 7000 compared to the same month last year, while holiday arrivals were down by 3400.