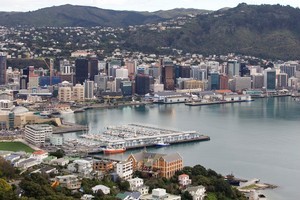 A rise in the number of people planning to head away during the festive season is great news for Kiwi firms, says the Tourism Industry Association.
The Fly Buys/Colmar Brunton Mood of the New Zealand Traveller survey found 52 per cent of people were planning to travel within New Zealand over the Christmas and New Year period, up from 46 per cent last year.
Tim Cossar, chief executive of the Tourism Industry Association, which released the survey, said the increase in the number of people planning to travel within New Zealand during the holiday period was great news for Kiwi companies.
"We think this significant increase is due in part to pent up demand from New Zealanders who didn't travel during the Rugby World Cup," Cossar said.
"It was great to see the huge influx of international visitors here for the cup, now we can look forward to a busy summer for the industry as well, fuelled by domestic travel numbers."
Wellington was the domestic destination people would most like to visit during the next six months, followed by Auckland, Queenstown, Christchurch and Rotorua.
The survey, undertaken last month with 1009 people, also found that 6 per cent were heading overseas during the Christmas and the New Year period, compared with 5 per cent in 2010.
Australia was the number one destination internationally for summer and autumn holidays, followed by Fiji, United Kingdom, United States and Rarotonga.
FESTIVE TRAVELS
52 per cent plan to travel within New Zealand.
6 per cent are heading overseas.
42 per cent will spend Christmas Day at home.
25 per cent want a quiet night in on New Year's Eve.
Wellington is top local destination.