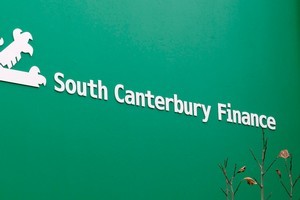 Receivers for Southbury Group Ltd (SGL) and Southbury Corp Ltd (SCL) said yesterday they had repaid $2 million of $189 million owed to failed finance company South Canterbury Finance, but the chances of repaying any more were slim.
The Southbury companies were vehicles for South Canterbury Finance's principal, the late Allan Hubbard, who died in a car crash in September.
SGL's major asset is a 100 per cent ownership of SCL, whose primary asset is South Canterbury Finance, which is also in receivership.
Receivers Kerryn Downey and William Black, of McGrath Nicol, said in their latest six-monthly report that an SGL loan to Commtest Instruments had been realised for a net $2.3 million, of which $2 million had been repaid to South Canterbury Finance.
SGL had owed $84.7 million to South Canterbury Finance at the time the receivers were called in on November 3 last year, while SCL owed the finance company $103.9 million.
A separate sales process has been run for South Canterbury Finance's core finance company business and for individual and non-core subsidiaries and investments. The other investments held by South Canterbury Finance would be realised over time, Downey and Black said.
"We do not expect that there will be sufficient funds generated from either the South Canterbury Finance or SGL realisable assets to enable a return to be paid to SCL," they said in the report.
The receivers said a number of transactions involving SCL and SGL had been investigated.
"We are aware of a number of concerns raised by investors and other parties with respect to certain transactions among SGL, SCL and South Canterbury Finance prior to our appointment."
They said potential breaches of the law would be reported.
- APNZ