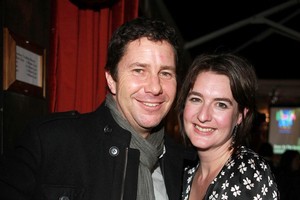 A senior news boss at TVNZ has resigned after the top news job was given to an Aussie applicant. Cliff Joiner has been head of news gathering and part of the inner circle at TVNZ news under former head of news and current affairs Anthony Flannery.
A TVNZ source said he was a leading candidate to replace Flannery, who has been appointed head of news and current affairs at the Australian Ten Network.
TVNZ is expected to announce soon the job has gone to an Australian news executive, and internal candidates have missed out on the job controlling shows such as One News, Close Up and Q & A. The new job has been designed for people with management experience.
Joiner - who came to TVNZ from TV3 in 2007 - has been appointed producer for Marcus Lush on the RadioLive breakfast show replacing Andrew Dickens who has taken a role with the Radio Network.
Changes are part of a traditional shake-up in TV news roles around Christmas, exacerbated this year because Flannery has gone.
He left TVNZ earlier this month for a new role as head of news and current affairs for the Australian Ten Network, which poached Paul Henry for a new breakfast show on Ten.
Flannery and Henry will be joined by Sarah Bristow, a former producer on Breakfast and Close Up, who has had strong professional rapport with the two broadcasters. Meanwhile, TVNZ says it still has not decided on its plans for filling the vacancy left by Guyon Espiner dropping chief parliamentary correspondent.
There is no decision on the role for Tim Wilson, the New York correspondent who has been replaced by TVNZ star reporter Jack Tame.