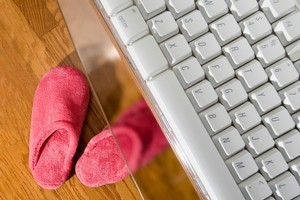 PROBLEM
I run a marketing business from a home office; my sole place of work. How much household running costs can I claim as business expenses?
SOLUTION
Brent Martin, of Plus Chartered Accountants, says the first thing to do is work out how much of the property is used for business purposes. "This is calculated by working out the percentage of private home that is actually business. Divide the business area by the total area of the home. A spare bedroom with a desk in one corner as well as a spare bed and other personal items is not a designated business area - it must be set aside for the business purpose only."
That percentage of household bills can then be offset against tax obligations - things such as power, interest on the mortgage, depreciation, rent, rates, insurance and some groceries if they are necessary for staff or clients. It is your responsibility to keep all relevant invoices.
Martin says telephone and internet bills are considered on a case-by-case basis. Often, half can be claimed as a business deduction. "If the business is GST-registered then the same percentage claim applies for GST to the power, rates and telephone."
Matthew Gilligan, managing director of Gilligan Rowe and Associates, says: "Expenditure that typically would be regarded as private and non-deductible can become deductible as a home office claim but only if part of the house is set aside for a business. You need to keep records and claim the appropriate amount of the expenditure based [on] what proportion of the home the office comprises."
For expenditure to be deductible, it has to be incurred in deriving assessable income or in carrying on a business for the purpose of deriving income. Deductions for private spending are prohibited.