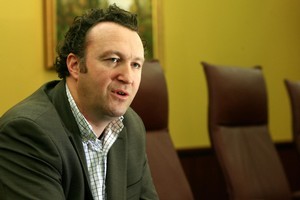 Innovative New Zealand companies could benefit from KiwiSaver money being invested in local venture capital funds, an industry group says.
The New Zealand Private Equity & Venture Capital Association (NZVCA) yesterday released a report that includes a number of recommendations aimed at urging the Government to alter its policies in order to ensure the VC market's longevity.
"Venture capital funds are key capital providers to young innovative firms," said NZVCA chairman Kerry McIntosh. "Venture capital helps these businesses grow through early stages until they are able to access more traditional debt or equity sources."
In its report the group said the financial crisis, as well as continuing global economic unrest, had had a strong impact on international venture capital markets, including New Zealand's.
Tony Bishop, an NZVCA council member and managing director of iGlobe Treasury Management, said there were risks that discouraged KiwiSaver fund managers from investing in VC funds.
"What we would like is clarity from government to make it clear that investment into the [VC] asset class would be regarded as an acceptable investment," Bishop said.
"I'm not suggesting that everyone should put all their eggs in the one basket, what we're saying is it would be nice if other asset classes including ... the venture capital component of private equity get some support."
NZVCA said it also wanted to see a "more nimble and flexible" approach from the Government towards the New Zealand Venture Investment Fund (NZVIF), which it established in 2002.
"The rules need to match market realities," said McIntosh. "NZVIF needs to be given greater dexterity around matching ratios, fund size and flexibility for international investors."
Bishop said it would also be beneficial if immigration rules were looked into and prospective migrants were given more points towards gaining visas if they made "active investments", as opposed to putting their money into property or bank deposits.