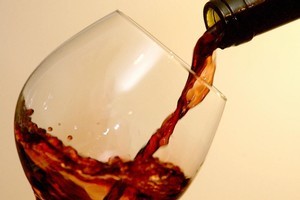 Champagne lovers are in for a treat this Christmas - reductions in the price of their favourite drop may stick around well into the New Year.
And it appears New Zealanders are developing a taste for the good stuff.
Retailers are reporting a reduction in sales of cheap bubbly and an increase in mid to high-end products.
Food and Grocery Council chief executive Katherine Rich said a combination of factors led to a drop in the price of champagne and sparkling wine.
Rich said supermarkets were able to offer reductions at Christmas because of the volume they bought. "They get a better price from suppliers."
Rob Chemaly, general manager retail, Foodstuffs Auckland, confirmed that alcohol was never sold at a loss in Foodstuffs stores, which included Pak'n Save, New World and Four Square.
"Champagne and sparkling wine is very popular with our customers during the Christmas and New Year period as Kiwis enjoy their celebrations with a glass of bubbles," Chemaly said.
"Due to the highly competitive nature of the market, we are able to obtain savings from suppliers during this time, which we can then pass on directly to our customers, resulting in some great deals in store."
Progressive Enterprises spokesman Luke Schepen said because the volume of champagne sold at Christmas increased, supermarkets were able to buy in bulk and pass the savings on.
Champagne and sparkling wine sales had been strong this year and there had been a noticeable lift during the Rugby World Cup, Chemaly said.
But Rich said that was not the case all over the world, and that pushed prices down.
"As a result of the global recession, [worldwide] demand has dampened."
Supply had also been affected as France had expanded the official Champagne region - the only area in the world allowed to produce wine and call it champagne - so it covered more producers. "That has had an effect on price."
Schepen said there were some good prices available for champagne and that was making it more accessible.
Ash Lomberg, director of the Boutique Wine Cellar, said New Zealanders were moving towards better champagnes because the market had been flooded with cheaper wine.
Follow your nose to the bubble shelves
Countdown
Deutz methode traditional $19.99
Lindauer classic range $8.99
Jacobs Creek methode champenoise $16.71
Moet & Chandon Brut NV $54.99
Moet Rose $69.99
Veuve Clicquot $64.99
Mumm cordon rouge $49.99
Dom Perignon $199.00
New World (can vary between stores)
Moet & Chandon Brut NV $54.99
Pol Monnet champagne $29.99
Deutz methode traditional $19.99
Morton Estate premium methode champenoise $15.99
Lindauer special reserve $11.99
Mumm cordon rouge $49.99
Piper Heidseck brut $49.99
Liquor King
Palmes d'Or brut vintage $229.99
Moet & Chandon Brut NV $79.99
Veuve Cliquot brut $89.99
Deutz methode traditional $41.99
Vineonline.co.nz
Champagne H Blin premium brut NV $29.99
Mumm cordon rouge $44.99
Totara Bay methode traditionelle $14.99
Boutiquewinecellar.com
Champagne Roger Manceaux Cuvee Reserve Brut $79