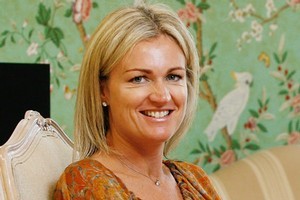 The year that felt like two.
Has the job market improved this year? Is it trending upwards like we all so want it to? Or is it in reality still just hard slog?
When we look back over the year that was, it has been so unpredictable and just when you thought things were looking better we got slammed with a very average month that can't be explained.
The on-line job boards increased strongly for a month and then decreased the next. Clients were bullish one month then bearish the following. It has been an exhausting year that has had glimpses of strength then a month that you can't explain where things went quiet. However, I have learnt from the past two years, complacency just can't happen - you have to be ready for anything.
One thing however is for sure; people really want to feel positive about the future going forward. A high percentage of clients have replaced or increased this year and as always the star sales person is the most highly sought after.
The mood of the market right now is "tired" as it has been a year of changes - for good or bad. We now roll into December delivering our shortlists as quickly as possible getting those last minute placements over the line.
The RWC definitely had an impact on the market. To a certain extent the country stopped for two to three weeks while (thank goodness) the men in Black won - if they had not won I really wonder how the market would be now.
It took a while after this event and the elections to get the wheels turning again and now in the final month of the year the workloads have increased significantly. This goes against the trend of a typical December.
We have seen an increase in interested candidates currently in employment wanting change; the passive candidate is on the look out. Good talent as always is hard to find, but is out there you just have to dig deeper to find it. Salaries have overall flat lined and similarly Government salaries have probably decreased in some areas.
The recruitment market more than ever has gone global, no longer can you rely on local talent. With the right package, people and families are willing to move.
So going forward into 2012, I would love to say that the job market is going to go from strength to strength. In some sectors of the market there will be growth, and I do feel the country will continue to stabilise and great career opportunities will emerge.
So on that note I wish you all a Merry Christmas and well deserved break and let's all look forward to stability and a strong start to 2012.

Kate Ross
Kate Ross is director of Kinetic Recruitment