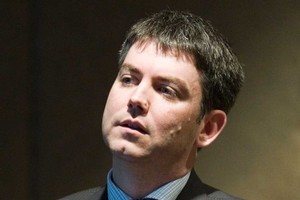 Critics lashed out at the board of $513 million Vital Healthcare Property Trust yesterday for the way it had run the business.
Ian Purdy of Accident Compensation Corporation, Craig Priscott of Ascot Property Management, investor Paul Markham and others spoke out strongly against ANZ National-owned OnePath's performance and called for the manager to be fired.
But chairman Bill Thurston delivered blows back, saying Vital's five-year returns were above the NZX property index and NZX-50 index.
Critics were "cherry picking", Thurston said, defending the manager's performance and saying it had always acted in the best interests of unitholders, who held their annual meeting at Eden Park.
Critics who once held about 15 per cent of units had mainly sold and directors were keen to pursue corporatising or internalising the trust next year, Thurston said.
If Vital was to become a company, it would be subject to the takeovers code, he said in reference to NorthWest Value Partner's sudden move to buy out ANZ National this week.
Paul Dalla Lana of NorthWest said the company had undertaken to keep all employees of the manager.
Its offer was subject to regulatory approvals here and in Australia where Vital also owns property.
NorthWest was founded in Toronto about 20 years ago and had $1.5 billion in assets and 56 properties, a leader in its field, he said. It had a focus on international expansion, he said, naming Australia, New Zealand, Brazil and Germany, and said Vital was an excellent company on a sound footing with a very good performance.
Markham complained how NorthWest's sudden management purchase rendered proxy votes ineligible but the board rejected that complaint.
Purdy, portfolio manager for property and infrastructure at ACC, delivered a scathing anti-management address.
He said the manager had an obligation rather than a right to hold office. Thurston said Vital was on target to meet the forecast 7.7c a unit payout for the 2012 year and the business was well positioned with a diversified foundation of assets in the healthcare sector.